Articles and Features
Stories of Affection and Rivalry:
Five Iconic Artist Friendships
By Shira Wolfe
"Like everyone else, I have need of relationships of friendship or affection or trusting companionship, and am not like a street pump or lamp-post, whether of stone or iron…"

Vincent van Gogh in a letter to his brother Theo van Gogh in 1879
Artists need other artists to challenge, inspire, and support each other. We previously featured important artist-muse relationships, and while these intense romantic and creative relationships have had a huge impact on the development of art, there have been many equally important platonic relationships between artists throughout history. In this article, we celebrate the power of friendship by examining five famous artist friendships.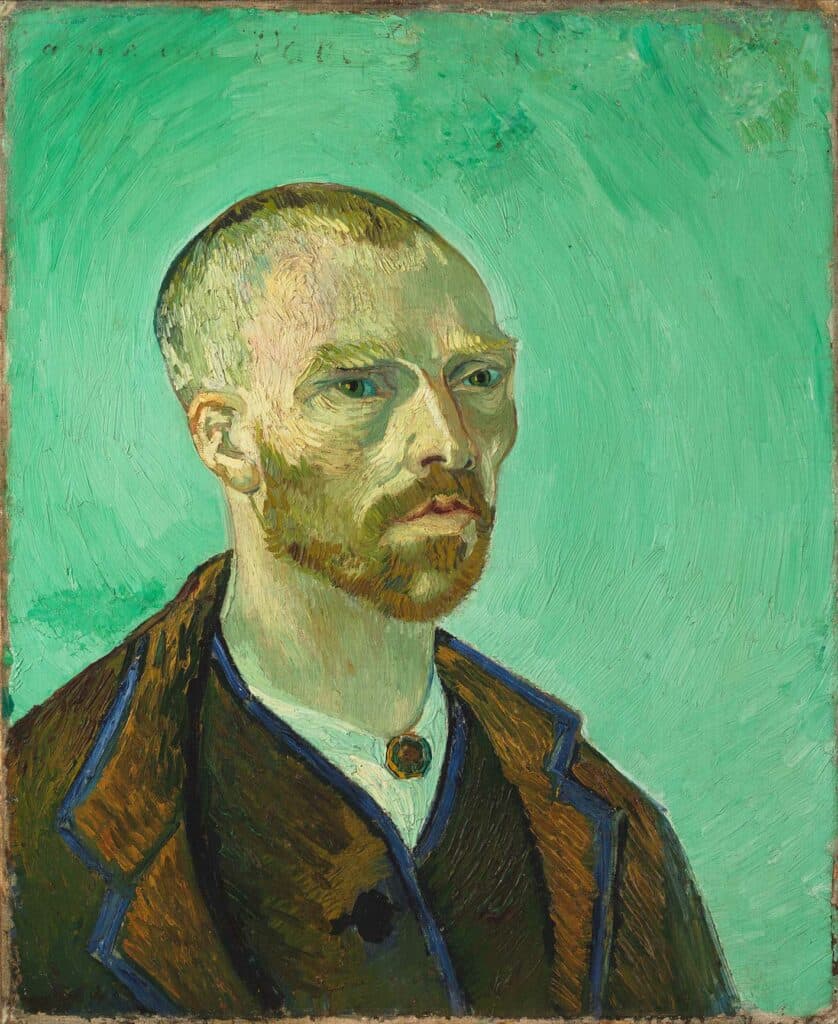 Paul Gauguin and Vincent van Gogh
One of the great artist friendships in art history, which sadly came with a great deal of turmoil and suffering, is that of Vincent van Gogh and Paul Gauguin. The two artists met in 1887 and soon after, Van Gogh invited Gauguin to stay with him in his house in Arles, France. The artists taught each other a lot, developed new techniques and experimented with new pigments in their colour palettes during this time. However, they often quarrelled because of Van Gogh's complex, stubborn nature and Gauguin's pride, eventually coming to its explosive peak when Van Gogh famously cut off his left ear following a heated argument with Gauguin.
Gauguin left Arles not long after, but despite their disagreements and drama the artists remained friends and exchanged letters until their death. Touchingly, they did an art exchange in 1888 together with another artist friend, Emile Bernard. Van Gogh was inspired by Japanese printmakers who often exchanged work with one another, and suggested doing the same with Gauguin and Bernard. "It clearly proves that they liked one another and stuck together and that there was a certain harmony among them," wrote Van Gogh of the Japanese printmakers. "The more we resemble them in that respect, the better it will be for us."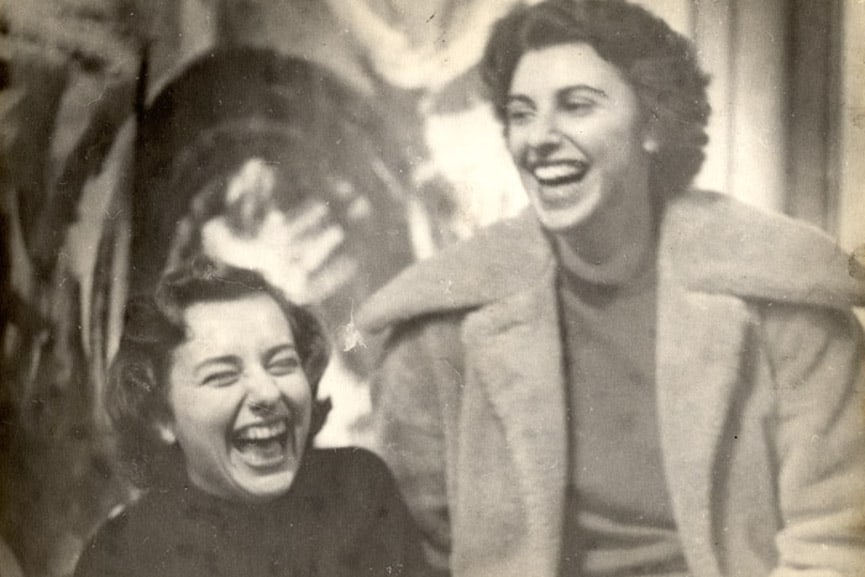 Helen Frankenthaler and Grace Hartigan
Fellow female Abstract Expressionist artists Helen Frankenthaler and Grace Hartigan forged a deep and lasting friendship in the 1940s and 1950s in New York City. They were part of the male-dominated Abstract Expressionist circles and contributed to the development of what we now know as feminism in art, as they stood up against the prevailing sexism in the art world at the time and were determined to keep forging their paths in art. Frankenthaler and Hartigan supported each other in this struggle and remained friends all their lives, even if there were some trying periods for their friendship when things cooled down, for example when Hartigan had issues with Frankenthaler's lover, the art critic Clement Greenberg.
"He went home and within two hours a painting was back, still wet, of him and me together. And I mean, just getting to Christie Street must have taken an hour. He told me his assistant painted it."

Andy Warhol about the painting Basquiat gave him following their first meeting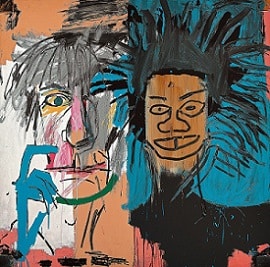 Andy Warhol and Jean-Michel Basquiat
The friendship between Pop Art legend Andy Warhol and the wild young outsider artist turned art world star Jean-Michel Basquiat is a legendary one in the history of art. In 1982, when Warhol met Basquiat, 32 years his junior, the artist wrote in his diary: "He's just one of those kids who drives me crazy." Basquiat had been eager to meet Warhol for years and finally met him in a New York City diner. After the meeting, he rushed home and returned two hours later with a painting of Basquiat and Warhol. Warhol was deeply impressed and wrote: "He went home and within two hours a painting was back, still wet, of him and me together. And I mean, just getting to Christie Street must have taken an hour. He told me his assistant painted it." The two artists soon became inseparable, feeding off each other for fame, renewed creativity and inspiration, but also companionship. Their friendship lasted for a few years and they also started making art together. Warhol would start by screenprinting a painting with his signature method, and Basquiat would then start adding his iconic scribbles and visual imagery. The late '80s ended up being one of the most productive periods of Warhol's career, and his friendship with Basquiat certainly had a hand in this. Keith Haring wrote about the pair: "Each one inspired the other to out-do the next. The collaborations were seemingly effortless. It was a physical conversation happening in paint instead of words. The sense of humor, the snide remarks, the profound realisations, the simple chit-chat all happened with paint and brushes."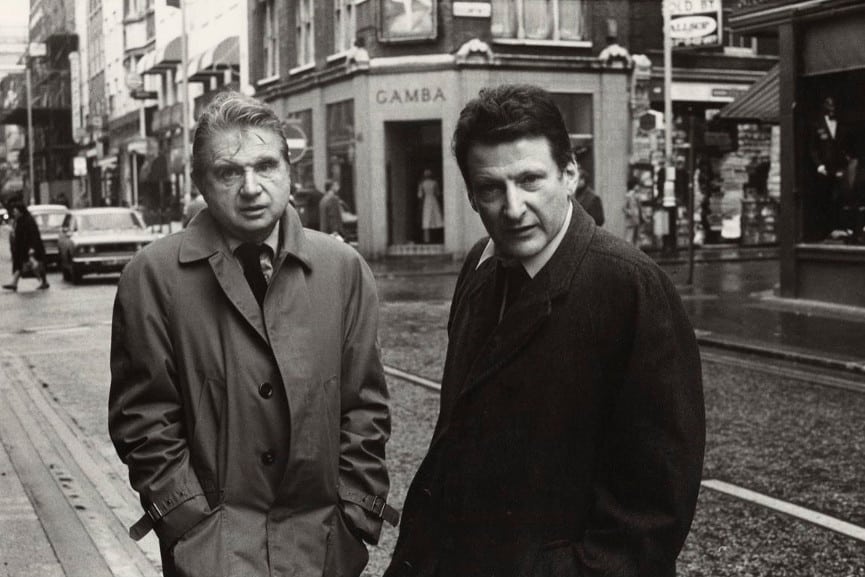 Francis Bacon and Lucian Freud
Francis Bacon and Lucian Freud met in the 1940s and saw each other almost every single day for the next 25 years. When they weren't spending their time in the studio criticising each others' work, they would hang out at the Gargoyle Club in London, drinking, gambling and arguing. Bacon once said: "Who can I tear to pieces, if not my friends?" At the time, abstraction was in fashion in the art world, but Bacon and Freud both went against this trend, working in a figurative style instead. Sadly, the friendship between the two artists eventually turned sour. Jealousy got the better of them and after a huge falling out, the two went years and years without speaking. Still, their connection had inspired some of the most powerful art of the century, including Bacon's Three Studies of Lucian Freud from 1969, which sold for $142.4 million at a 2013 Christie's auction.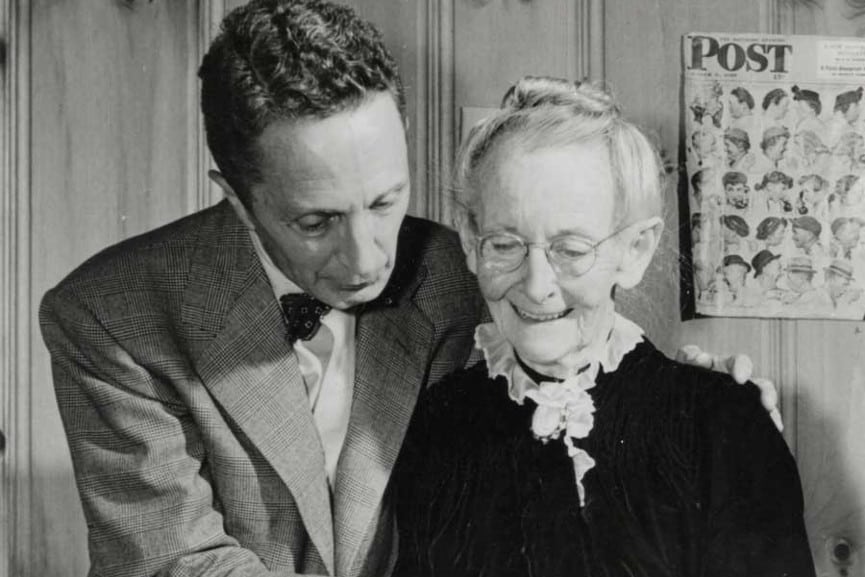 Norman Rockwell and Grandma Moses
While many of these artist friendships were filled with complexities, bitterness and jealousy, the friendship between Norman Rockwell and outsider artist Grandma Moses was nothing but endearing and supportive. Grandma Moses, who lived on a farm near Rockwell's countryside abode in Arlington, Vermont, began painting at the age of 78, finally fulfilling her lifelong dream of being an artist. Rockwell had had enough of New York City and moved to Arlington in 1938. When he met Grandma Moses, the unlikely pair discovered lots of common ground in the subjects and themes in their art. Both were interested in depicting simple, everyday scenes of American life and culture. The two became like family, spending lots of time together. Rockwell even paid tribute to Grandma Moses by painting her into one of his artworks, Christmas Homecoming (1948), which appeared on the cover of The Saturday Evening Post.
Of all the artist friendships mentioned here, this is perhaps the most unlikely and most inspiring one, reminding us that age has no real significance when it comes to real friendship, love and creativity.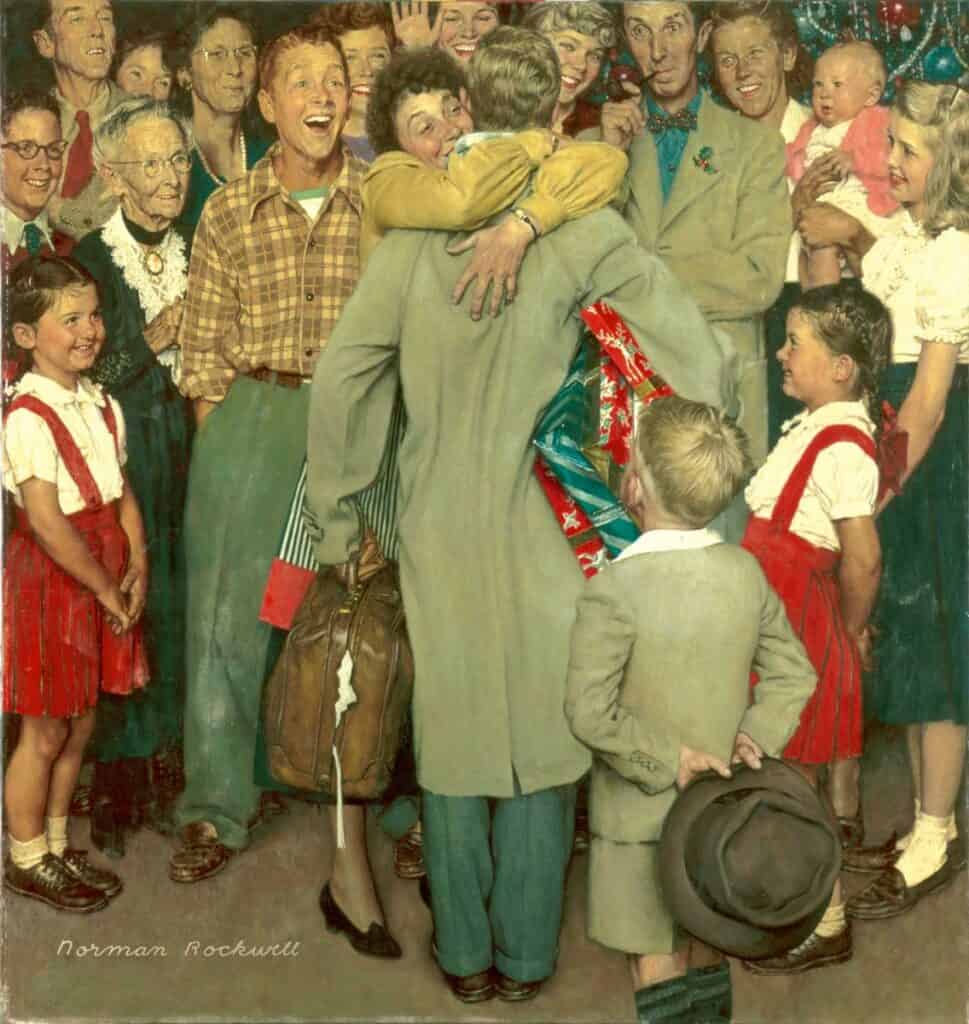 Relevant sources to learn more
Read our article about Basquiat's iconic artwork: Undiscovered Genius of the Mississippi Delta
Learn more about Andy Warhol's artistic production in our Stories of Iconic Artworks series
Find out more about Helen Frankenthaler in our Artists in Residence series
More about the art exchange between Van Gogh and Gauguin on the Van Gogh Museum website
Sotheby's tells the story of the legendary friendship between Basquiat and Warhol
Wondering where to start?