Articles and Features
Lost (and Found) Artist Series: Claudette Johnson – Challenging Traditions of Representation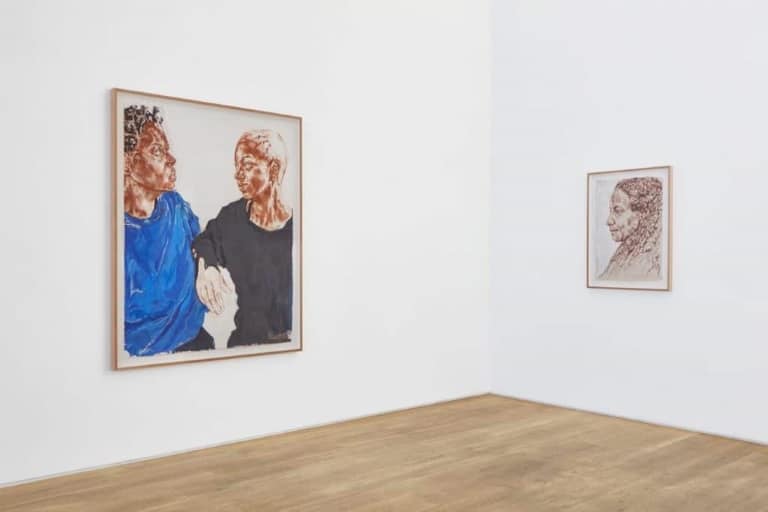 By Shira Wolfe
"I couldn't find any images of us that I recognised. I could find lots of parodies of Black womanhood, so something new was needed, something that I felt was more authentic."

Claudette Johnson
Artland's Lost (and Found) Artist Series is dedicated to artists who spent most of their careers out of the spotlight or were previously excluded from the mainstream art canon. This edition focuses on the work of Claudette Johnson, a Black British artist who has been challenging traditional representations of Black women since the beginning of her artistic career as a prominent exponent of Feminist Art in the UK and is now regarded as one of the most influential figurative artists of her generation. The artist is now receiving renewed attention and her first solo exhibition in the United States at Ortuzar Projects in New York City is running through April 22, 2023.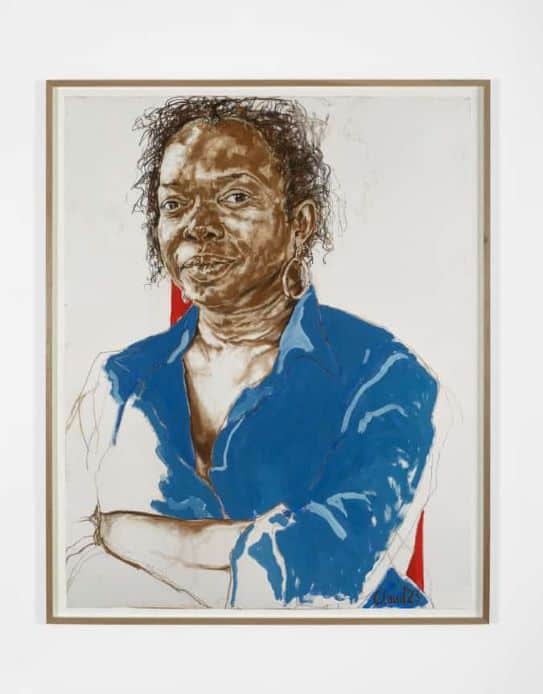 The Art of Claudette Johnson
Since the early years of her career in the 1980s, Johnson has questioned historical representations and portraiture of Black bodies, and especially Black women's bodies, in Western art history. Growing up in the first Black family on her street in Manchester during the 1960s and 1970s, Johnson was irrevocably shaped by this experience. She read the work of African American authors who talked about Black Power and the Black Panthers, and these readings influenced her own artistic practice. Another key literary work that inspired Johnson was The Bluest Eye by Toni Morrison, in which the author describes the character of a Black girl who is practically invisible to the White people around her. This experience was one that Johnson herself knew about all too well.
In Johnson's paintings, she demands that attention is drawn to the Black body. With her often life-sized portraits, she encourages presence, autonomy, space, and power for her subjects and community.
The BLK Art Group
Claudette Johnson was a member of the BLK Art Group, a group of Black artists formed in Wolverhampton in 1979, who brought forward issues about race, gender, and representation in their artistic practice. They raised questions about what Black art was and what it could be. The BLK Art Group organized the First National Black Art Convention in 1982, and it was here that Johnson gave a lecture on the depiction of the Black female figure in Western art history. This presentation turned into quite a heated debate in the hall, and this in turn led to the creation of a network of female artists who would spearhead the British Black Art Movement.
"There's something quite powerful to just giving space to the presence of a Black woman."

Claudette Johnson
Claudette Johnson's themes and technique
Johnson mostly creates large-scale drawings and paintings of Black women, and more recently also of men. She prefers to draw from life, almost always starting with the head, in particular the forehead and the cheeks. While usually working with pastels, watercolors, and gouache, she has been exploring oil, oil stick, and tempera in her more recent work. This allows her to create a more fluid motion between drawing and painting. Johnson explores the dynamic tension between positive and negative space, using vibrant colors for her portraits that contrast intensely with the unpainted white parts of the canvas.
Johnson's work is about giving her subjects the experience of being seen. It is about the encounter between people, entering a space of vulnerability as well as openness and comfort. In the artist's own words: "There's something quite powerful to just giving space to the presence of a Black woman."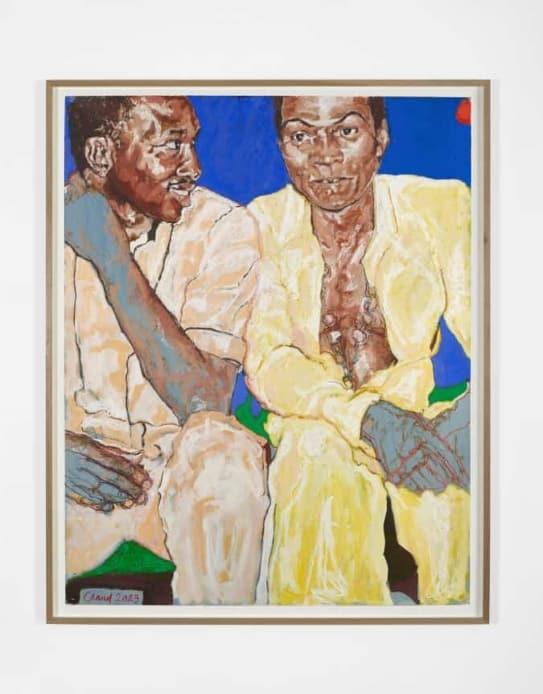 Current comeback and exhibition at Ortuzar Projects
In her new body of work, presented in her first solo exhibition in the United States at Ortuzar Projects in New York City, Johnson develops on her exploration of portraiture. The works include portraits of friends, fellow artists, and self-portraits. While Johnson typically creates solo portraits, this body of work includes several double portraits in which friends pose together, adding extra intimate layers to the paintings. Human relationships take center stage here, as well as Johnson's signature exploration of negative space and focus on the features and expressions of her subjects. Mood and personality shine through the canvases with a directness that is both intimate and unsettling, challenging the viewer to contemplate personal stories while also reflecting on the ruptures and discontinuities in the histories of Black people.
The exhibition at Ortuzar Projects runs through April 22, 2023, and another major show is set to open at The Courtauld Gallery in September.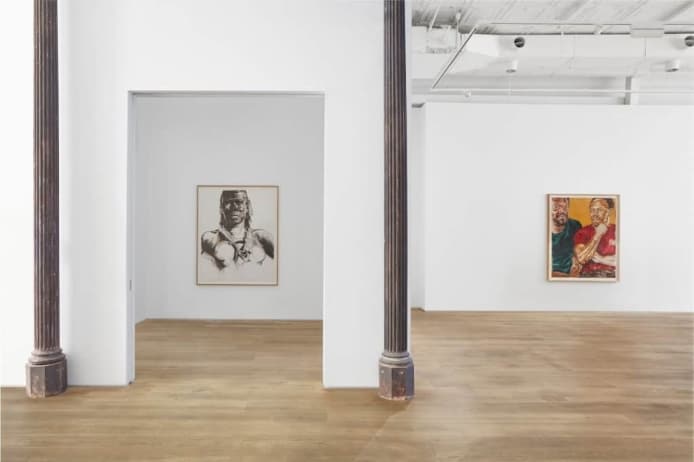 Relevant sources to learn more
Feminist Art: 10 Artists Whose Work Calls to Action
Read about the American Black artists' collective Spiral Group
Artland Spotlight On: Black UK Artists Reshaping the British Contemporary Art Scene
For previous editions of the Lost (and Found) Artist Series, see:
Lynne Drexler
Sam Gilliam
Katarzyna Kobro
Alma Thomas
Ming Smith
Wondering where to start?