Articles and Features
Halfway To The Future. Saatchi Yates' Proposal For Tomorrow's Art Gallery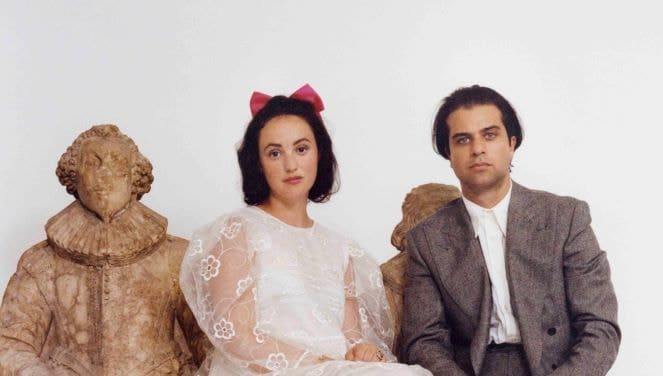 ---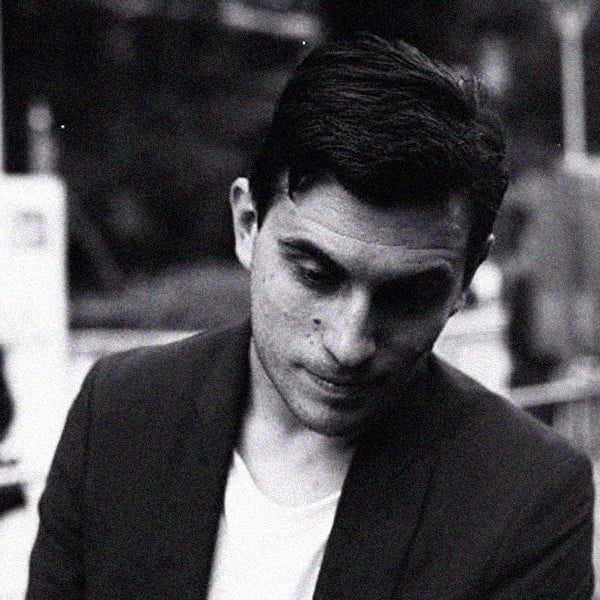 William Pym, Standards & Practices, Volume 11
Comedian Dave Chappelle has a bit in his last standup special where he talks about being called to the Standards and Practices department of his cable network and being told to do things differently. He's not too bothered about what the network thinks. There's a vulgar, uproarious punchline. I like the idea of standards and practices. It makes for a good joke. The enforcer of arbitrary rules and norms, a person whose job it is to frame what's right, right now. For how can you tame a moment? In the international art world, where I have worked since 2002, I grew to become very familiar with a world of amorality, grandiosity and arrogance. I watched pre-2008 hypercapitalism change everyone's style, and watched money get darker. Now the art world is being rebuilt, like everything else, in the image of a new generation. And one thing is true now as it was then — the art world is a place of porous standards, and practice takes many forms. I am still here, somehow, and I am the Standards and Practices department.

---
Saatchi Yates is a 10,000 square-foot gallery built to a flawless spec in a pocket of Mayfair that is a Dickensian idyll of twinkly arcades and bespoke tailors puckered by the turbocharged real-estate development distinct to 21st-century capital in the capital. Saatchi Yates is a hybrid, its facade a sweet cornice of old, softening stone bracketed by giant plate glass windows well suited to a showroom for luxury cars. The gallery's principals are husband-and-wife duo Phoebe Saatchi Yates and Arthur Yates, British children of privilege both in the back half of their 20s. Saatchi's father, Charles, was long the nation's most prominent patron of the arts, a connoisseur who collected with the philosophical toolbox of 1980s finance — first a corporate raider, inventing and controlling markets for artists by buying in bulk, then an asset stripper, cutting up his collection for parts. As Saatchi senior winds down, Saatchi Yates continues the family name.
The gallery's opening exhibition is a debut for the 32-year-old Swiss artist Pascal Sender, a recent grad of the Royal Academy, a three-minute walk away from the gallery. Sender makes large figurative painting in a neurotic, faceted style that snakes back to the dawn of modernism, from peers like Christina Quarles through quiet lions like Lari Pittman and Jonathan Borofsky, back to Picabia, back to Duchamp and Futurism. Paintings of this sort propose the inner world manifested in the outer world; the result is crunchy, wrought or frantic, and boundless. Sender's paintings are fluent and, to state the fact, familiar. Many before him have seen life on earth this weird way. The press release, a slender document, describes them as 'complex' and 'masterful'. There are twenty or so of them hung around the quarter-acre shop floor.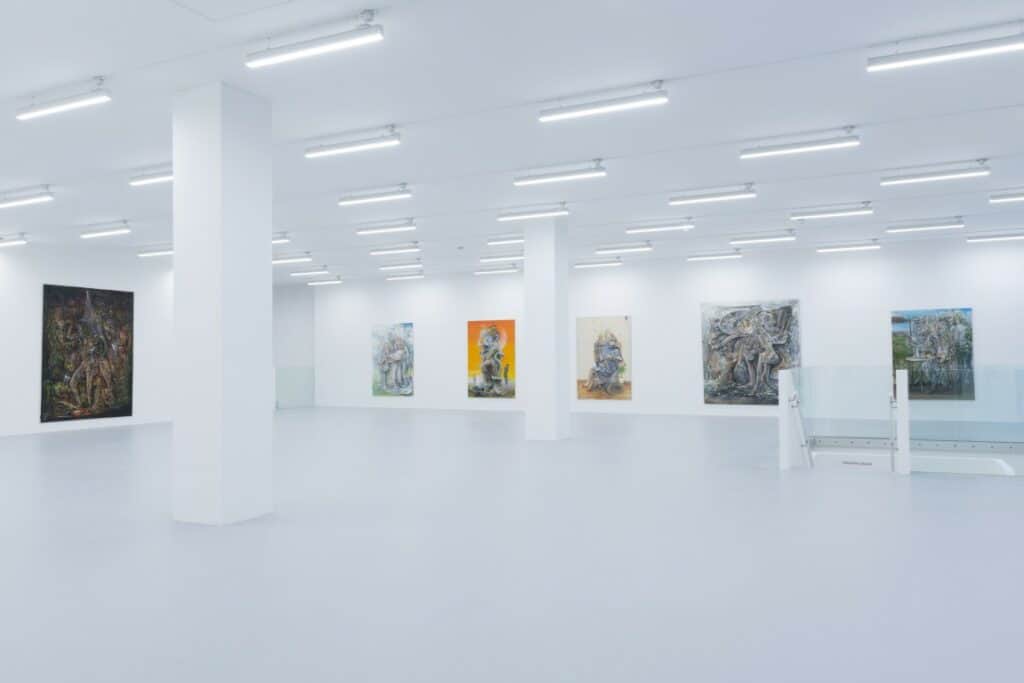 There is a gimmick to the show, pitched as a 'breakthrough' in the PR wafer. Upon entering the space, a sign with a QR code encourages the visitor to download an artist-built Augmented Reality app and point a cameraphone at the work. Do so and the paintings leap from their surface, floating and twirling in the space on the phone's screen. It is a tech twist on the autostereogram, a 1970s optical illusion reborn as the improbable 'Magic Eye' global craze in the early 1990s, in which looking past a flat patterned surface in a certain way reveals a hovering three-dimensional image. Sender's creation is — I'm sure — an extremely sophisticated thing, but the effect is hard to distinguish from the so-called gaze toys of college bathrooms 30 years ago. Depth appears out of flatness, like a pop-up book. After a while at the show, a well-mannered very young employee in a double-breasted suit took the long walk across the gallery to offer me an ipad to enjoy the app's effects even more. He was extremely into it.
Below ground, instead of exhibition space, Saatchi Yates has built an open-plan boiler room, an elevated platform with a guardrail and racks of desks, like an old bank or a stock market trading floor. It signals a space strictly for deal-making. A lone older gentleman sat at one of the many terminals on the day I visited. On the back wall, hung high, was a line of large canvases from Robert Motherwell's Open series. These 1970s works, both abundant and prized, typically cost more than a million dollars. There were no labels, no acknowledgement of them being there at all, but they were all certainly for sale. And this sight, much more so than paintings that come alive when you wave your phone at them, was a real surprise. Secondary sales, for two reasons, are historically conducted with total discretion. Different people take different cuts when expensive deals are being threaded together, and one or more of the people involved is typically being undercut, so operating in shade is altogether safer. From a practical perspective, the churn of moving paintings around like financial instruments is the vulgar open secret of the industry, and no gallerist is supposed to celebrate how vulgar it is. We tell ourselves and each other that we are in the beauty and magic business. Building a stage, a bullring celebrating the theatre of speculative resale, is a wild idea.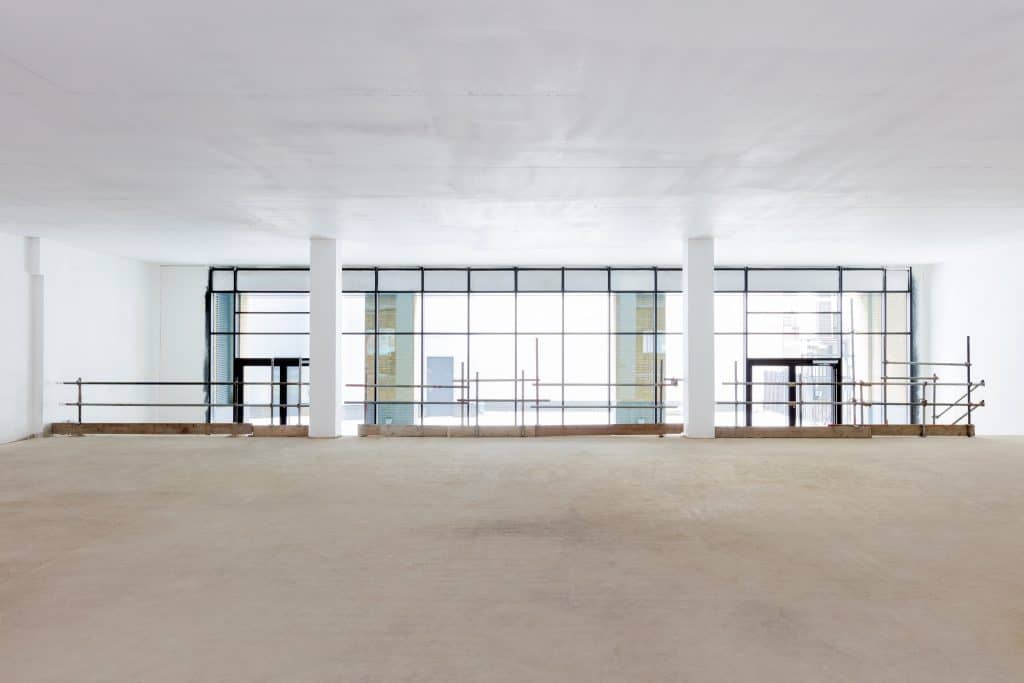 I have no sizzling issue with this operation, other than the fact I was expected to look at art through my phone even after I had gone to a gallery to look at art IRL. I was in fact quite charmed by the young workers playing enthusiastic dress-up as art dealers. The lark that is their life will have many more chapters. And the downstairs hub would be horribly crass if it wasn't so unselfconscious about what it does and how it does it. It's effectively a shrine to gambling and persuasion, and you build shrines to the things you love. Indeed, all of this adds up to the story of what connected, well-bred and very wealthy British people do. They do what they want, because they can, and they always have. And while I applaud the nakedness of it all, I am certain that this is the wrong approach for the art world's next chapter. Pascal Sender's paintings address the reconciliation of reality and the nature of experience in a digitally mediated world. These are urgent questions. Solving them requires the input of more voices than those in the funhouse of Saatchi Yates.