Articles and Features
Ninth Street Women: Rethinking Abstract Expressionism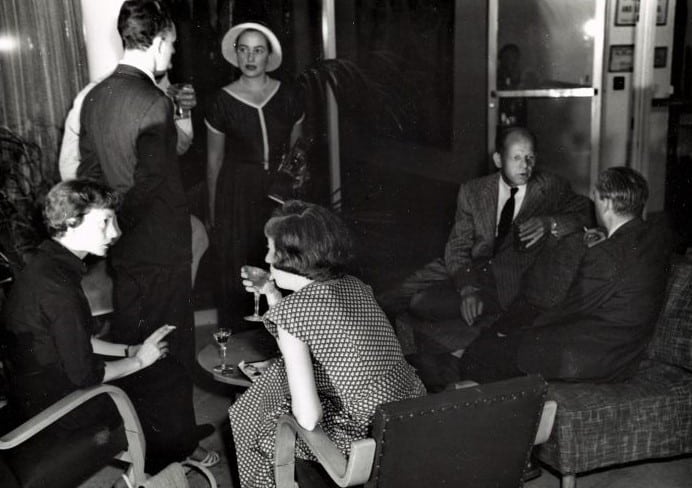 By Shira Wolfe
"Not only has history been reduced largely to men only, but indeed to just a few men. This great commu­nity, this great revo­lu­tion in art and writing, has been lost to us."

Mary Gabriel
Between May 21st and June 10th, 1951, the now legendary 9th Street Show on 60 East Ninth Street in Greenwich Village was organized by a group of New York artists who were tired of struggling for recognition and visibility. The show was curated by Leo Castelli, marking his first curatorial work in the United States, and the artists did the rest. Due to the clamor among artists to be part of the show – 72 artists showed in total – everyone only got to show one work of art in the show. This exhibition has become known as the real breakthrough moment of American abstract art, leading to the mainstream acceptance and popularity of Abstract Expressionism.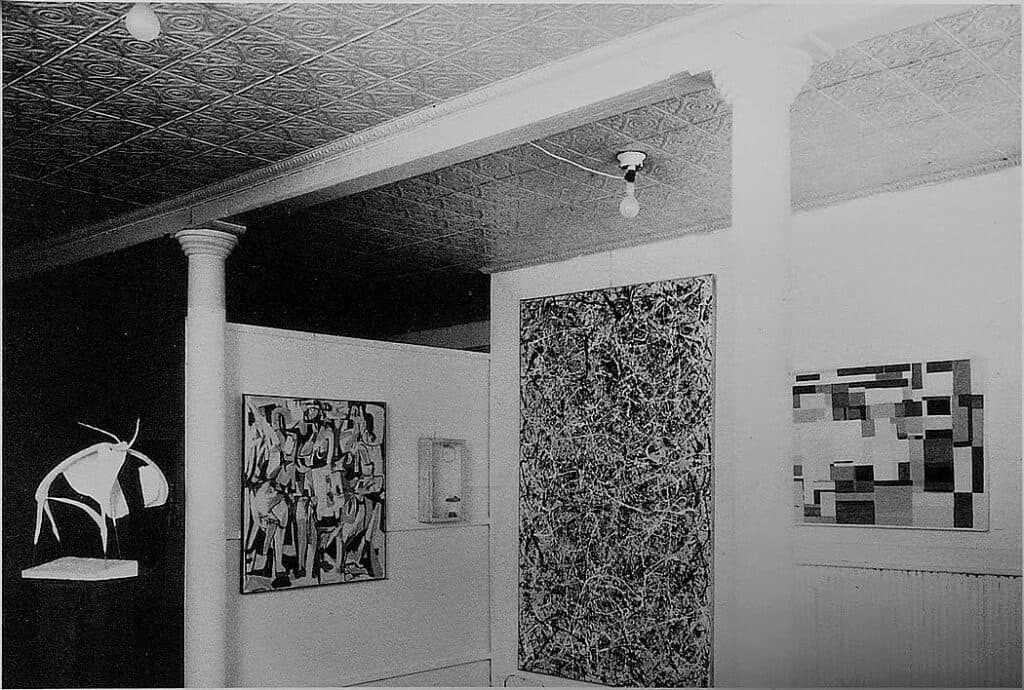 Some artists who exhibited in the Ninth Street Show were already quite big names at the time, like Willem de Kooning and Jackson Pollock, who had already been featured in the legendary LIFE magazine article titled Is he the greatest living painter in the United States?. Others rose to fame after the show. However, only 11 of the 72 artists who exhibited in the Ninth Street Show were women. They navigated all kinds of difficult situations – not only did they struggle to be valued as the great artists they were by the public, but also to be appreciated by their male peers as the overriding tendency at the time was to consider female artists inferior to their male counterparts. On top of that, some of these women were married to successful male artists whose careers simply came first.
In her acclaimed 2018 book Ninth Street Women, Mary Gabriel chose to write about five women who exhibited in the Ninth Street Show, offering a fascinating insight into the landscape of the mid-20th century New York art scene and the experiences of these incredible female artists.
"Elaine once explained that she decided to paint portraits because Willem deemed them 'pictures that girls made."

Jennifer Szalai, The New York Times
The Ninth Street Women
While 11 women participated in the Ninth Street Show, Mary Gabriel chose to focus on five: Lee Krasner, Elaine de Kooning, Joan Mitchell, Helen Frankenthaler, and Grace Hartigan. Due to the 20-year span of their ages (Krasner was born in 1908 and Frankenthaler in 1928), they represent different chapters in Abstract Expressionism. We take a look at these five heroines of modern art.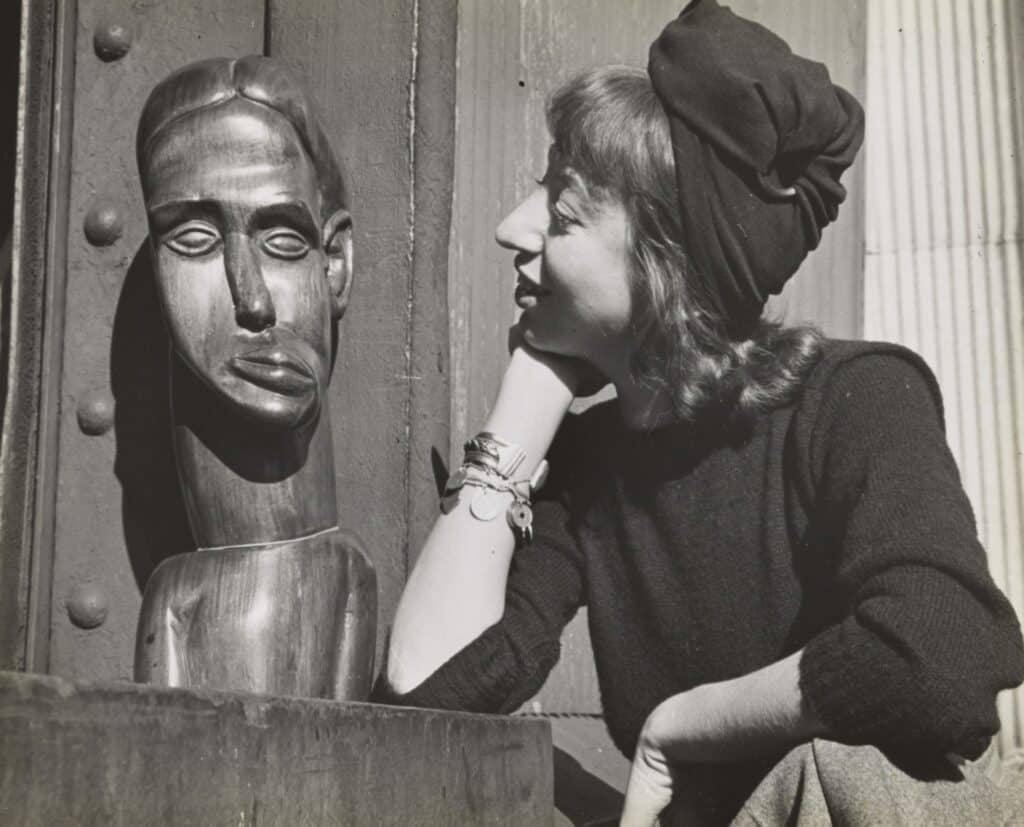 Lee Krasner
In recent years, Lee Krasner has been receiving more exhibitions than most of her contemporaries. Yet during her life, her marriage to Pollock made it almost impossible for her to be seen the way she deserved. She moved in with him in 1942, not long after they met, and they married in 1945. Krasner was the most fervent supporter of his artistic genius and it is for a large part thanks to her that Pollock's art was seen by the right people at the right time. While she continued to paint herself, she always put Pollock's artistic practice first and acted as his manager as well. During their first years together, Krasner painted her "gray slab paintings", struggling to express what she felt and who she was. From 1946 onwards, she mostly worked on a modest scale – at this point, the couple had moved to Long Island and while Pollock painted in the large barn, Krasner painted in a smaller room in the main house. She decided to stop exhibiting altogether after Pollock's LIFE Magazine piece came out in 1949. There was simply too much comparison between her and Pollock, and she was always placed in his shadow.
But after his death in a car crash in 1956, and Krasner's mother's death in 1959, Krasner reestablished her relationship to painting and exhibiting. She moved her studio into the barn where Pollock used to work and began working on much bigger canvases – painting ultimately became a means to deal with her grief. Until her death in 1984, Krasner continued to create a powerful body of work. She started exhibiting again, and her work was well-received. Today, Lee Krasner is one of the most famous names of Abstract Expressionism.
Elaine de Kooning
Married to Willem de Kooning, Elaine de Kooning was a charismatic, bohemian fixture of the downtown art scene. Typical of the times, she was known for her free-spirited sexual escapades but less so for her art. Yet, she made important contributions to the fields of both abstract art and portraiture. As noted by The New York Times journalist Jennifer Szalai: "Elaine once explained that she decided to paint portraits because Willem deemed them 'pictures that girls made." Her portraits are truly brilliant illuminations of the people she knew. In 1962-63, she was even commissioned to paint a portrait of John F. Kennedy to be hung in the Harry S. Truman Library in Independence, Missouri.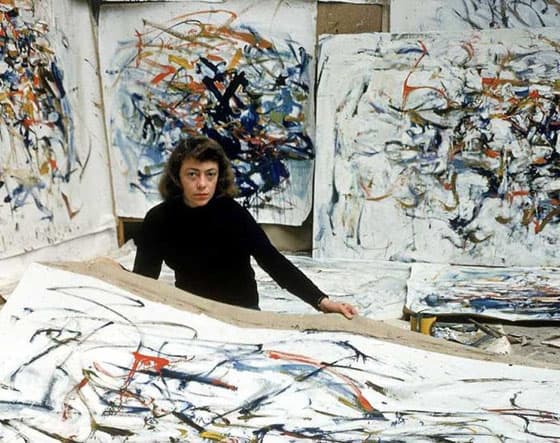 Joan Mitchell
Joan Mitchell, a Chicago heiress who had studied at the Chicago Art Institute, was a force to be reckoned with. Known for her swearing, her argumentative nature, and her ability to drink just as much as the men in her artistic circles, she was 26 years old when she participated in the Ninth Street Show, contributing an abstract canvas of nearly six feet square – even though artists had been asked to contribute small works due to the crowded nature of the show. Her paintings were explosive, colorful, and energetic abstractions hinting at the violent nature she carried within her. The book Ninth Street Women also touches upon Mitchell's hostility towards her fellow artists Grace Hartigan and Helen Frankenthaler, whom she often referred to as "those two bitches".
In 1959, Mitchell abandoned New York in favor of Paris and remained there until her death in 1992. Earlier that year, she had received her first solo museum exhibition of drawings at the Whitney Museum of American Art in New York.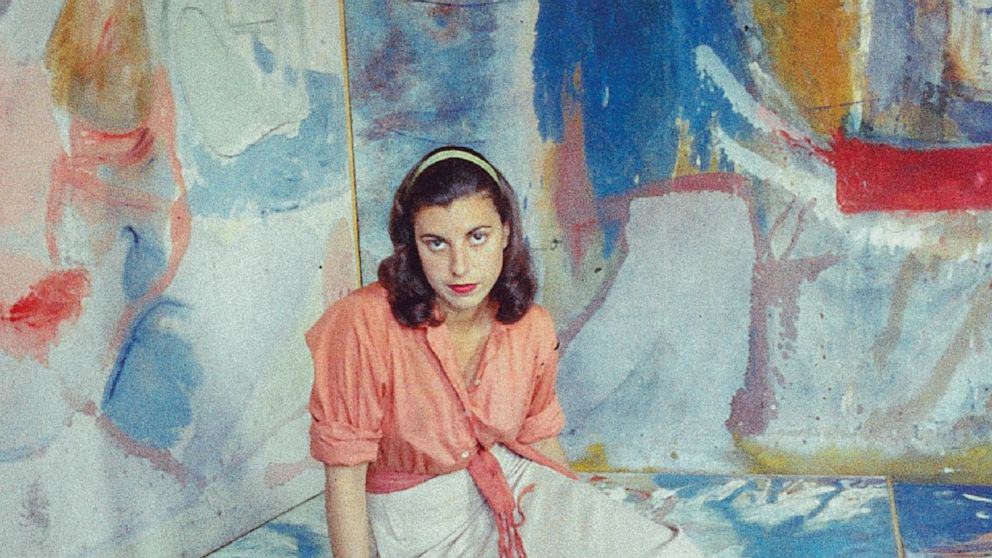 Helen Frankenthaler
Helen Frankenthaler's life in art included a five-year relationship with none other than the art critic Clement Greenberg (who never once wrote about her while they were together, although her career did flourish with two solo shows by the time she was 24). In 1951, Frankenthaler had visited Pollock's studio and, greatly inspired, she experienced a major breakthrough soon after. She began diluting her paints to the consistency of watercolors, applied the liquid to unprimed canvas on the floor, and let it soak through the canvas which created beautiful, opalescent color veils from the stains. Nobody had ever really done something like this before, and several of her male contemporaries definitely used her ideas and even received more attention than she did for their work that was indebted to her.
In 1958, Frankenthaler married fellow artist Robert Motherwell. Though she remained part of the New York scene (while the other four "Ninth Street Women" all left New York), she became demoted as critics started comparing her to Motherwell and insinuating that his influence could be found in her work. Frankenthaler is now receiving renewed attention and recognition for her innovative artistic discoveries.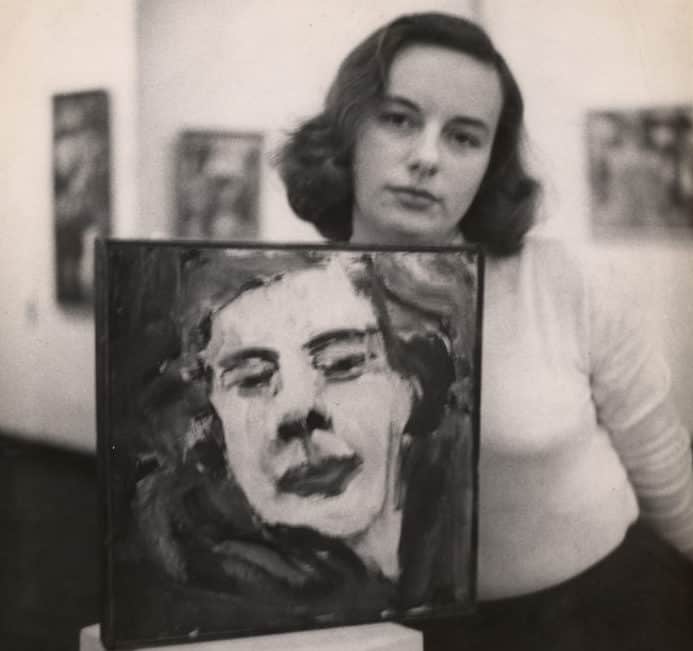 Grace Hartigan
Of these five women, Grace Hartigan received the fastest, most spectacular kind of acclaim during the 1950s. Her work was collected by wealthy patrons and museums, but she struggled to keep sight of her art and herself due to this intense exposure and fame. She later said she felt as though she was being devoured from all the intense competitiveness in the art world. Hartigan is also the reason Mary Gabriel wrote Ninth Street Women. When the author interviewed Hartigan in 1990, the story she was told about mid-century New York was so rich, wild, and amazing that Gabriel was instantly inspired to someday write this book.
Hartigan's ultra-conventional early life makes her an all the more interesting character as she broke away from all that. She was born in New Jersey, married at the age of 19, had a child the following year, and worked in an insurance company. When her accountant husband encouraged her to take a drawing class, she fell in love with art, left her husband, and left their young son in the care of his paternal grandparents, running off to New York with her art teacher. Of these five women, Hartigan is the only one who had a child, and she experienced first-hand the difficulties of combining motherhood with being an artist.
Legacy of the Ninth Street Women
The incredible women of Abstract Expressionism have been the subject of much research, discussion, and many exhibitions in recent years. There have been several important shows by Lee Krasner since 2019 (including the highly acclaimed 2019 Barbican exhibition Lee Krasner – Living Colour); Helen Frankenthaler has been steadily exhibited by Gagosian over the past years; a 2015-2016 exhibition at the Smithsonian National Portrait Gallery featured Elaine de Kooning's portraits; ACA Galleries in New York organized a survey of Grace Hartigan's work in 2017, and there is currently a major retrospective of Joan Mitchell's work at the SFMOMA.
In 2019, it was announced that Amazon Prime is developing a new series based on the book by Mary Gabriel. The show, planned to be called Ninth Street Women, is being developed by Amy Sherman-Palladino and Daniel Palladino. No further news has been released, but the tv series release will offer a wider perspective on female artists of the time, deepening the material already covered in existing movies that focus on the men of Abstract Expressionism.
Elaine de Kooning once characterized the years between 1949 and 1959 as a "ten-year party". With so many talented, passionate and eccentric artists thrown together in this particular American art scene, their lives were undoubtedly more interesting than any fiction could have imagined.
Relevant sources to learn more
Read about the friendship between Helen Frankenthaler and Grace Hartigan in Five Iconic Artist Friendships
Artists in Residence: The Studios of the Abstract Expressionists
The Fantastic Women Of Surrealism
Read an exclusive interview with Mary Gabriel about her book "Ninth Street Women" on Schirn Mag
Discover and Buy Abstract Art for Sale