Articles and Features
Performance Art: Top 10 Artists, from Early Pioneers to Contemporary Frontliners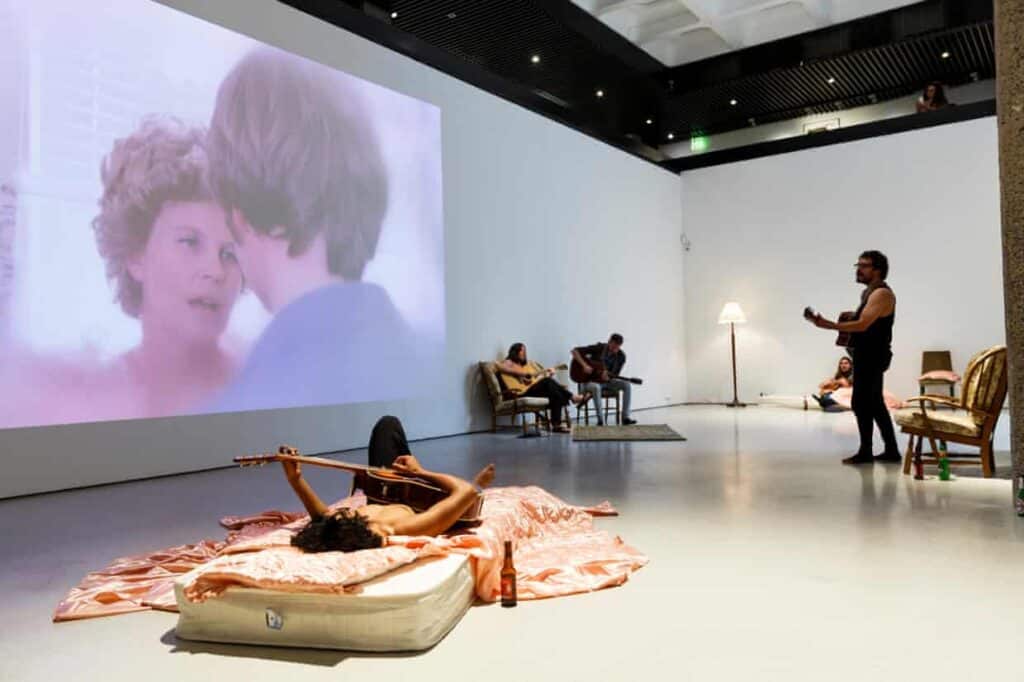 By Anthony Dexter Giannelli
Arguably the oldest form of creative expression in human history, performance art in its modern form is a relatively new addition to the world of western fine arts and its path has been winding for within the context of modern and contemporary art history until its ultimate acceptance and now dominating status. From early developers of the form to current mold-breakers, we explore some of the top contemporary artists in the continued evolution of this so very human form of expression.
1. Adrian Piper
Adrian Piper's innovations through experimentations with the relationship between individual identity and societal perception have paved the way for performance artists' use of self and identity to this day. Her reach extends well beyond performance, and without her influence, the world for artists working with conceptualism, feminism, and minimalism would be quite different today. Considering how society at large interacts with and perceives the individual, Piper forms her most notable works around the "gift" and intricacies of passing. Piper describes early in her career meeting with galleries who expected a white male due to her name and the resulting disappointment and confusion to then come face to face with a woman of color. She would address this through performance works, putting on the persona of a black presenting male in her works The Mythic Being or refusing to be shown in all-black shows which she referred to as ghettoing, even retiring from being black and rather identifying as a shade of grey to reflect her 1/8th black ancestry.
2. Nick Cave
Costuming and physical visual alteration has been an integral part of performance art throughout its history. Nick Cave has taken this aspect to new heights through his sound suits, which stand alone as ingenious sculptural marvels or come to life through mass dance spectacle. Originally conceived to hide outward signifiers of race, class, gender, etc the suits and resulting performance undoubtedly call to mind ancient and modern rituals. Through the merging of fashion, textile art, dance, and large scale, conceptual exhibiting Nick Cave is able to showcase the very essence of versatility and multidisciplinary qualities that are native to the craft of performance.
3. Wu Tsang
Identity and performance are almost inseparable. Even when the performer's physical body is taken away from the piece there is an undeniable personal touch and an immediate impression that shine brighter than in other disciplines. For Wu Tsang, expressing identity is shown in an unprecedented exploration outside of the binary to connect with in-betweenness by capturing aspects of otherness within LQBTQ culture that go far beyond mere visibility. Digging deeper past skin-deep confrontations of identity and appearance, Tsang seeks to embody the full social reality of existence for those who do not fit the dominant mold. Her works have highlighted communities that have been on one hand appropriated for cultural gain while having to live unsafely and villainized in everyday society. These range from migrant Latin queer communities in Los Angeles, exploring the history of the persecuted queer culture in China, and the black and brown ballroom culture of New York.
4. Guerilla Girls
Operating in anonymity behind comical gorilla masks (which began from an internal misspelling of Guerilla), the originally feminist-oriented group holds firmly onto its relevance since its beginnings in the 1980s to advocate for equality across the board within the art world. Through their ingenious use of marketing-reminiscent language and statistics, the group first gained the art world's attention with a guerilla campaign plastering Manhattan with posters against the incredibly male-heavy showing of MoMA's 1984 International Survey of Recent Painting and Sculpture, where among 165 featured artists, only 13 were women. Their incorporative approach and redefining of performance taken through activist statements make many question the line between contemporary art collectives and social activist groups like Green Peace.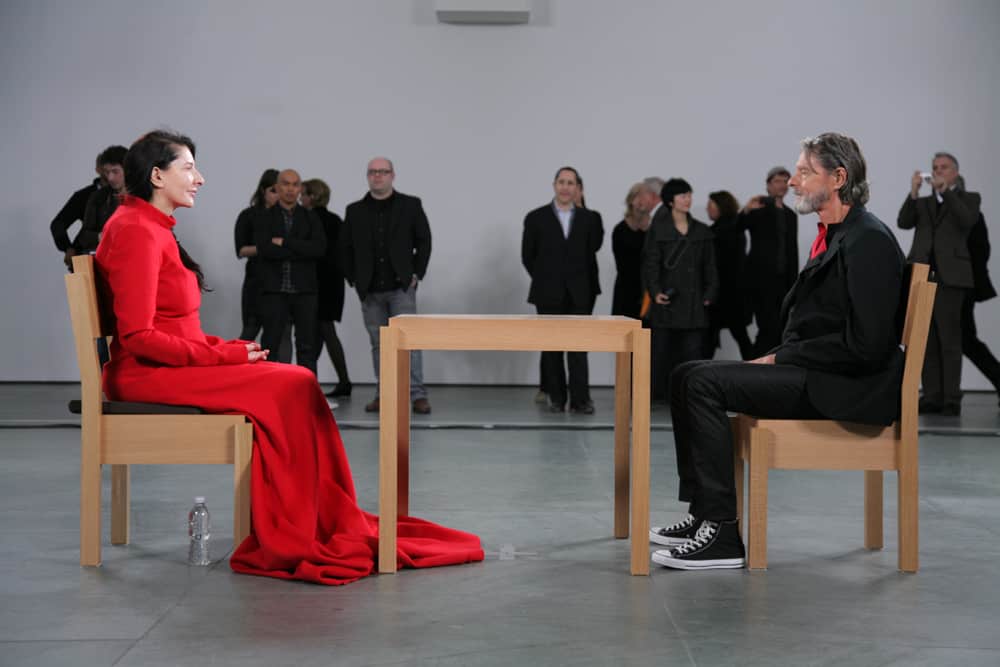 5. Marina Abramovich
Reaching a wider audience than ever before, performance art owes its jump in recent popularity much in part to Marina Abramovich, whose work starting in the 1970s and collaboration with her partner Ulay, caught the public's attention from its level of intrigue, shock, and fanfare. Her work confronted audiences largely unfamiliar with the craft of performance art to reevaluate their entire conception of contemporary art. Marked by the turning point of The Artist is Present at MoMA in 2010, where many came face to face (literally) with her and her work for the first time, many were lead to rediscovering past feats such as walking the Great Wall of China to end her relationship with Ulay, and the placement of her body and mind in dangerous scenarios for powerful emotional and dramatic revelations on human nature. Abramovich has been popularized as one of the most recognizable names in contemporary art for the general public and can be credited with bringing conceptual, performance art to a wider audience than ever before.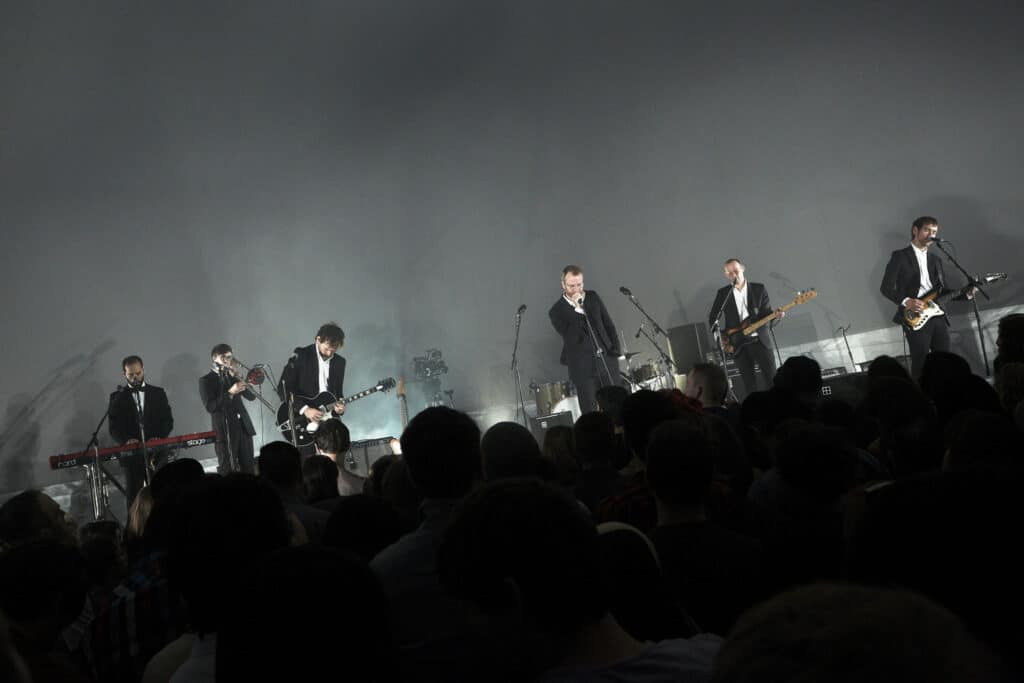 6. Ragnar Kjartanson
The calm, monotonous rhythm and safety of modern Western life for many may seem anything but theatric spectacle, but through Icelandic artist Ragnar Kjartanson's expert employment of irony we reexamine the significance of everyday life or misleadingly small events. For instance, stretching the 4-minute song Sorrow by the band The National to a 6-hour live performance playing that song only gives scape for each word and note to grow in significance, but so does the exhaustion, excitement, and tearful sentiment of the musicians and the audience alike lifted to profound effect. In Scenes from Western Culture, we see everyday tasks of dining, love swimming, and the overall domestic played out together where each individual action functions as a different instrument in a beautiful symphony. Beauty is executed in the misconceived banality of our repetitive lives giving each of us an excuse to find this beauty in our own misconceived mundane worlds.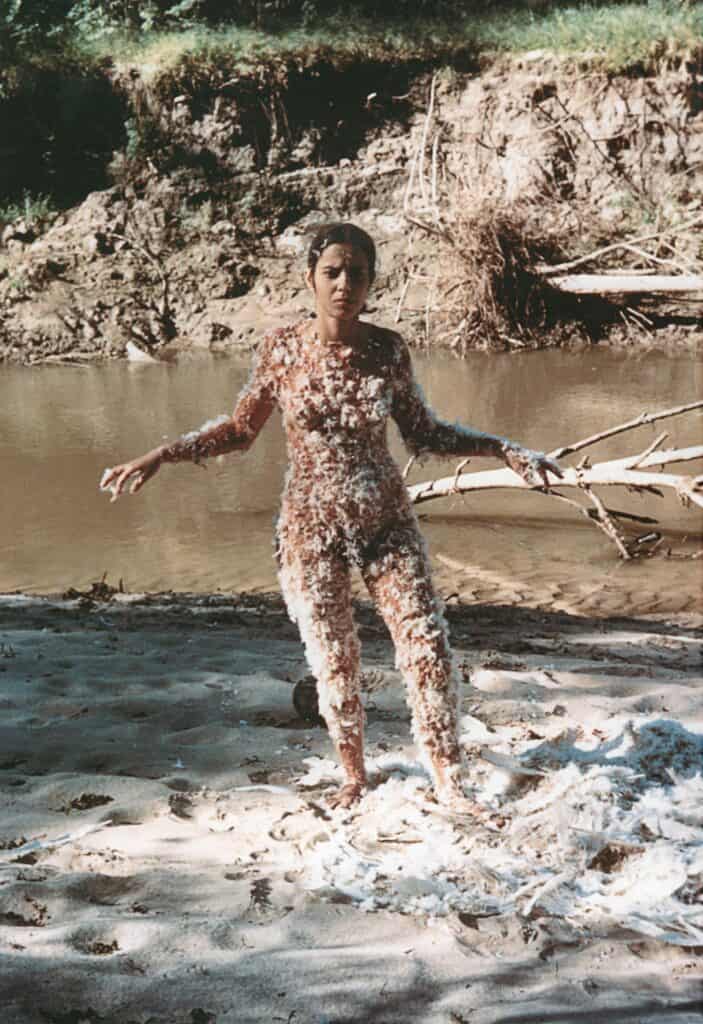 7. Ana Mendieta
During her tragically short-lived career, Cuban American artist Ana Mendieta has had an incredibly lasting impact on the craft. Her use of the body and its relation to the outside environment places her as a performer as both subjects and object in a greater narrative. Using context from a forcefully nomadic life story as the fuel for her practice, in Silueta the uprooting experienced by migrants comes alive in a literal sense. Photographing impressions left by pressing her body into the earth, the absence – and not her body – takes center stage. Her works further explored the violence undertaken by the female body when she pressed her face upon glass, questioning the self-portrait and rendering her body as a tool similar to a painter's brush. Mendieta constantly called into question her internal identity and the incongruence with how her foreign "home" chose to perceive her, even in some cases lightening her skin and hair to highlight the double disadvantage of being a woman and person of color placed her in the United States.
8. Yoko Ono
Embraced by popular culture, and perhaps the most well-known – however little understood – artist of recent times, Yoko Ono's reach is undeniable. Her relationship to performance comes from an affliction with the musical world and is vital to understanding her practice. From beginnings with piano at an early age, musical quality and approach to her work can be seen especially through composition. In an early but continued series, Ono creates small instructional performance pieces anyone could recreate at home almost to be read like sheet music. Ono explores an inviting and particularly light yet impactful participation that celebrates the small actions, and questions how much as artists and individuals we chose to give. Her wish trees show how activism, social inclusion, and cooperation go hand and have possibly had the largest reach and participation of any work today with millions of handwritten wishes being collected since 1996.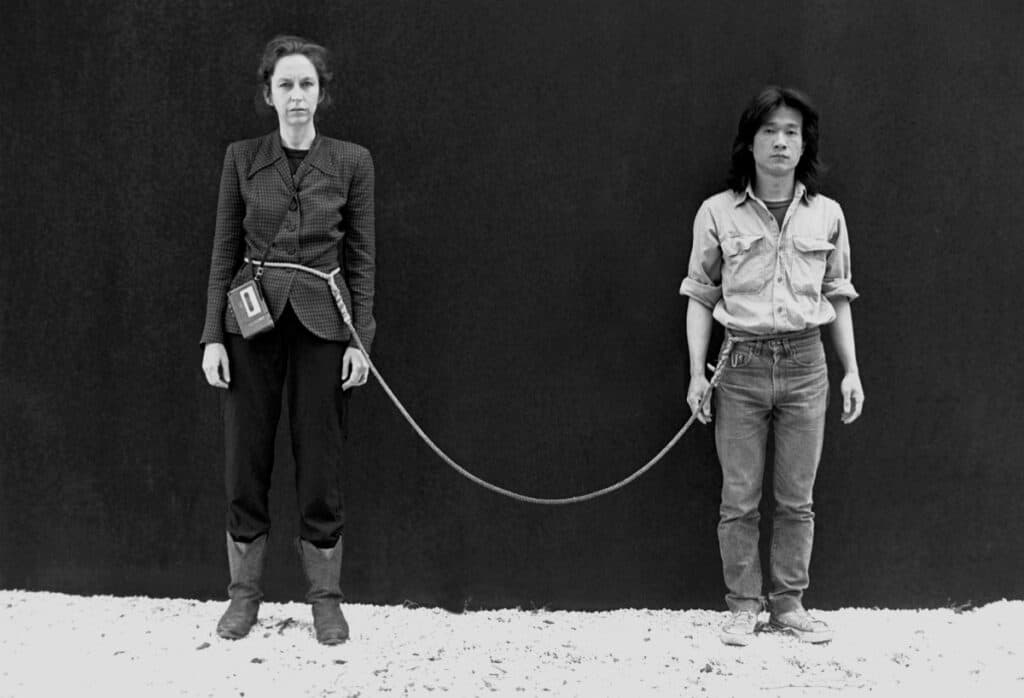 9. Tehching Hsieh
Unfortunately only now receiving due appreciation for his groundbreaking work, "retired" Taiwanese American performance artist Tehching Hseih is enjoying a renewed influx of attention and interest since being praised as the master of the form from Marina Abramovich. His devotion to exploring to the fullest potential any singular thought or action lead to a revolution in drawn-out, incredibly long-form performances. Working on strict rule-based pieces, his practice tests human endurance. Having jumped ship while working as a seaman and taking refuge in New York, Hseih used performance to express and escape the fatiguing life of an illegal immigrant. In a series of year-long performances, he confined himself to a wooden cage or tied himself to fellow artist Linda Montano, following her every move. Hsieh's commitment to performance and all-out devotion goes unrivaled to this day.
10. Joseph Bueys
For many of these artists, using their life in and out of the gallery as one continuous performance is almost a given, as is it for the majority of performance art today. However, this sentiment arguably started with one of the forefathers of performance art itself, Joseph Beuys. His work, much like his biography is an ever-elusive search of meaning and truth, inseparable from fiction as seen in his work, I Like America and America Likes Me, where he cohabited an open gallery space with a coyote and a confusing array of props rocked the art world at the time. A turning point in performance art, he began the question of whether there is or should be any exact meaning to extract from artworks.
Relevant sources to learn more