Fairs & Events
Paris Photo 2023: History, Key Photographers & Editor's Picks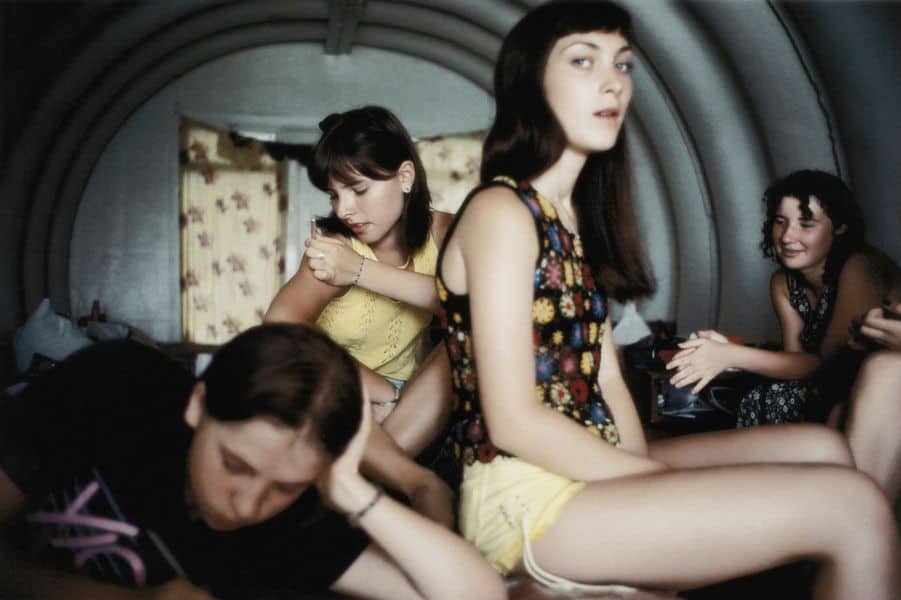 By Adam Hencz
Following a string of successful events that have consolidated the comeback of Paris as an increasingly popular art market hub, the French capital is taking center stage once again with another fair from the art world's 2023 calendar. This week, the 26th Paris Photo Fair opens for business, bringing together 150+ galleries and some of the finest photographers of all time. This year's innovation-focused edition will also be the last to take place at the Grand Palais Éphémère after three consecutive years.
The program contains works by the greatest masters of photography like Henri Cartier-Bresson, Diane Arbus, and Lee Friedlander, but also introduces a new sector dedicated to digital art to echo the unavoidable evolutions of the medium. Paris Photo 2023 is held from November 9 through 12.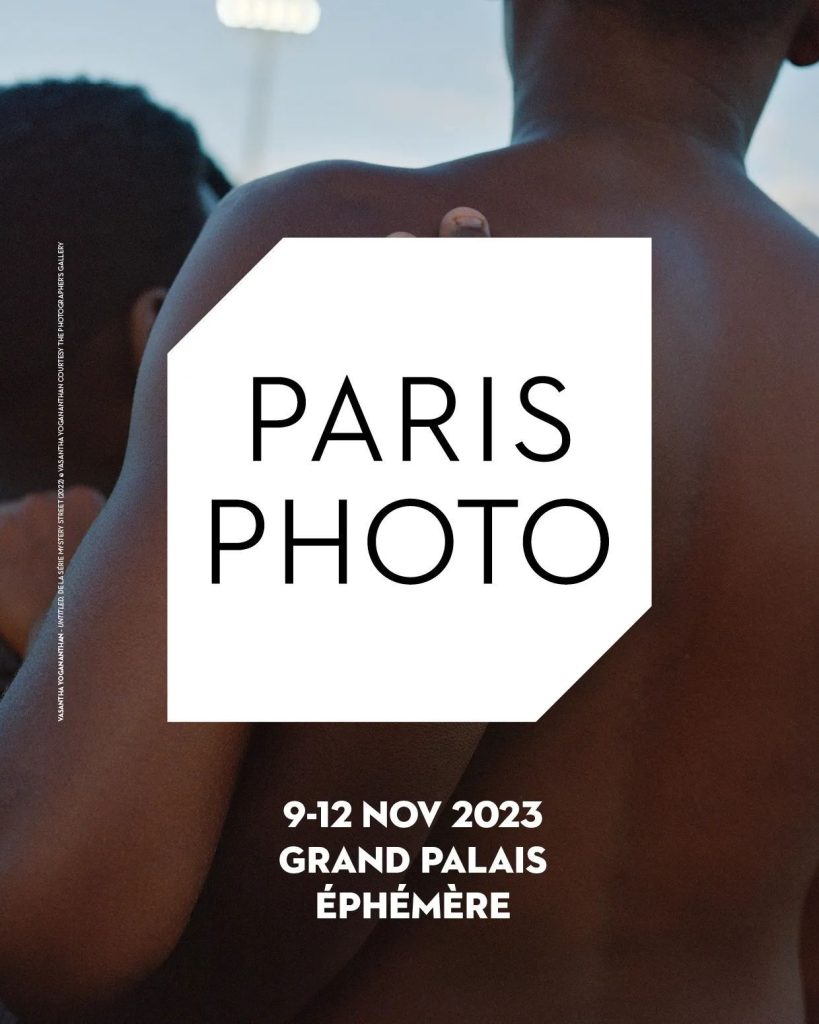 What is the history of Paris Photo?
Paris Photo is an art fair held each November in the heart of Paris, founded in 1997. The inaugural Paris Photo welcomed sixty galleries and publishers from twelve countries.
Since then, Paris Photo has become the most prominent international art fair dedicated to the photographic medium. The mission of the fair is to support and encourage galleries, publishers, and artists to create and showcase photographic works.
Paris Photo has undergone several changes and expansions over the years. In 2013, Paris Photo crossed the Atlantic to Los Angeles for three editions from 2013 to 2015. The fair has also created the Paris Photo-Aperture Foundation Photobook Awards, which is recognized as an important reference for artists and publishers across the world.
Notable photographers at Paris Photo
Here are some notable photographers who have exhibited at Paris Photo in the past:
Henri Cartier-Bresson: One of the most emblematic photographers of the 20th century, the great Leica photographer Cartier-Bresson has been present in several booths at Paris Photo.
William Klein: A photographer and filmmaker, Klein was honored several times at the fair, starting with Galerie Le Réverbère (Lyon), a gallery faithful to Paris Photo since the first iteration, and celebrated its 40th anniversary in 2022.
Gregory Crewdson: Crewdson's Beneath the Roses was a highlight of the 25th Paris Photo. The artist ventured into the world of NFTs with the collaboration of Fellowship, an artist and collector-led photography alliance with notable NFT collections.
Edouard Taufenbach: Taufenbach's work explores the relationship between photography and memory. His series "Specular" was exhibited at Paris Photo and features a series of collages made from found photographs.
Saul Leiter: The great color photographer, Saul Leiter spent much of his life in Paris. His work is characterized by his finesse in capturing the beauty of everyday life.
Paris Photo 2023 – Editor's picks
Eastern European adolescence, women photographers, and the loneliness of traveling at this year's edition.
Elles x Paris Photo
Paris Photo 2023 hosts a new edition of Elles x Paris Photo, a platform and exhibition that encourages galleries at the fair to promote the work of women artists, both among collectors and institutions. Elles x Paris Photo has become an integral part of the program, hosting both emerging and established names this year, including Yelena Yemchuk, Claudine Doury, and Nan Goldin.
Yelena Yemchuk
Represented by Berlin's Kominek Gallery, Yelena Yemchuk's solo exhibition gives us a fascinating look at the post-soviet and pre-war life in the South-Ukranian city of Odesa.
As a child growing up in Kyiv, Yemchuk was amazed by the reputation of Odesa as a free place during Soviet times. The city was a paradoxical place, home to both humor and intellect, as well as outlaws and intellectuals.
She first visited Odesa in 2003, and It was the first of many trips to her homeland, "the place I feel the most inspired and connected to myself." Yemchuk spent four years taking pictures of the city and inhabitants of Odesa during pre-war times, resulting in her deeply personal book, Odesa (GOST, 2022).
Claudine Doury
A few hundred kilometers to the East and a decade earlier, between 1994 and 2003, photographer Claudine Doury visited the Artek summer camp in Crimea each year. The camp was reserved for children of the nomenklatura, the families of bureaucrats who held key administrative positions in the former Soviet Union.
Claudine Doury reveals the vulnerability of adolescence, between withdrawal and exuberance, illusions and disillusions. The transience and instability are prominent in her series: the transparency of a summer blouse, free and constrained, just like the young habitants at Artek. Doury's photographs are brought to Paris Photo by Paris-based in camera galerie.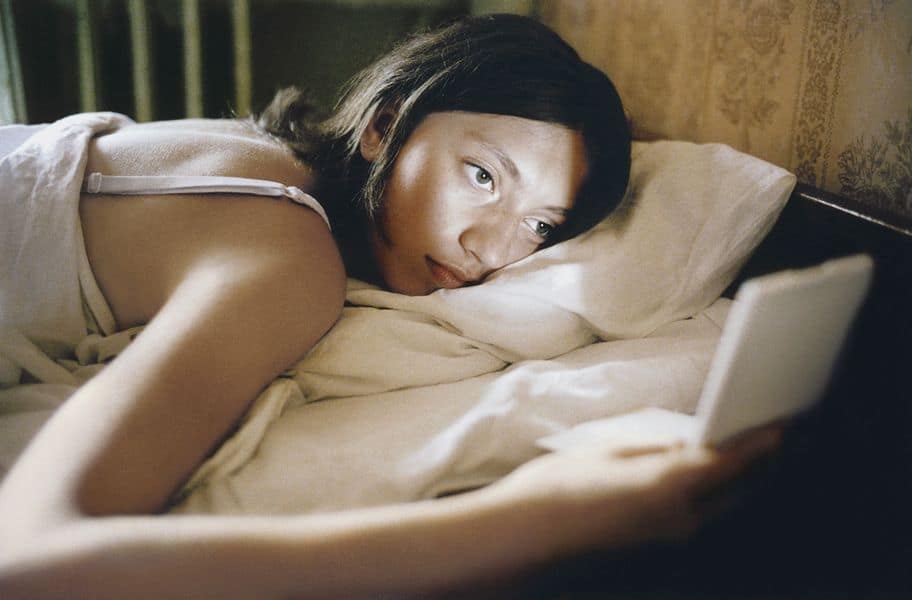 Nan Goldin
One of the most notable galleries attending the fair, Fraenkel Gallery, presents work from one of today's most imitated and influential photographers, Nan Goldin. The photograph on the show is one of Goldin's intimate portraits she made at home during the pandemic as part of her recent series, Memory Lost.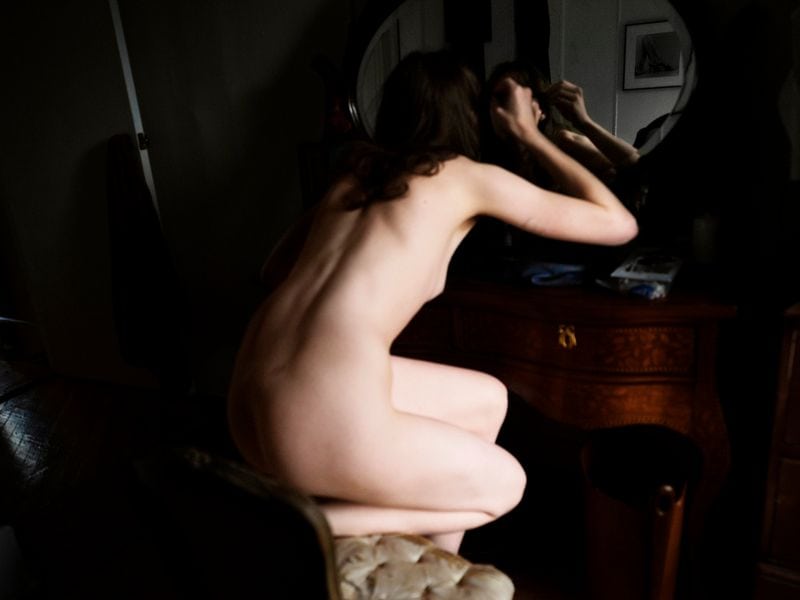 Larry Sultan
Throughout his career, the late photographer Larry Sultan was known for his unique style of producing images that blended elements of staged and documentary photography — just like his photograph from a series of works titled Belarus. With its thuggish ballerina showgirls, alert ring-tailed rodent, and kindly old voyeur, he's merging the mundane with the absurd.
San Francisco-based Casemore Gallery showcases a selection of Sultan's puzzling works, highlighting how his work fluctuates between reality and fantasy, domesticity and desire.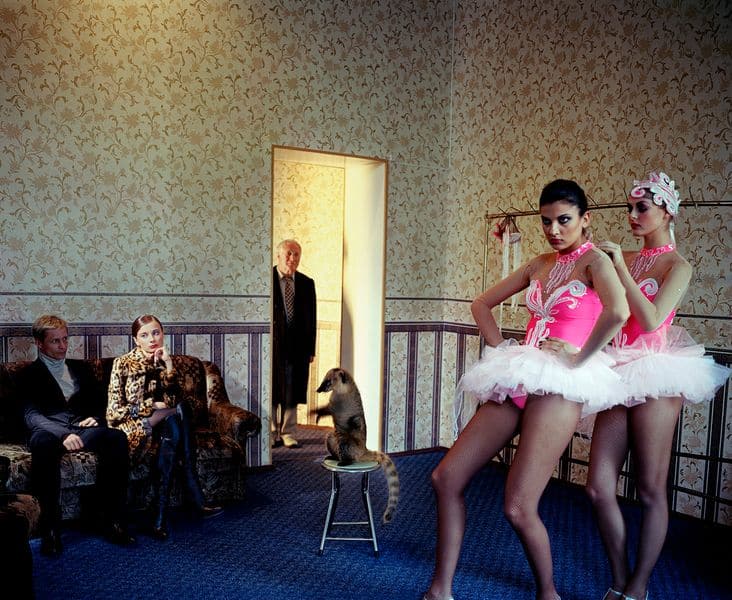 Harry Gruyaert
André Frère Éditions, a French art publisher that started in 2013 in Marseille, exhibits an iconic photo by Harry Gruyaert, a Belgian photographer known for his striking color photos.
Gruyaert loves to capture the aesthetics and the loneliness of airport lounges. The photo is from "Last Call," Gruyaert's 2020 book that's a collection of photos he took at airports around the world. This picture, taken at Paris-Charles de Gaulle airport in 2010, is typical of the atmosphere of this work.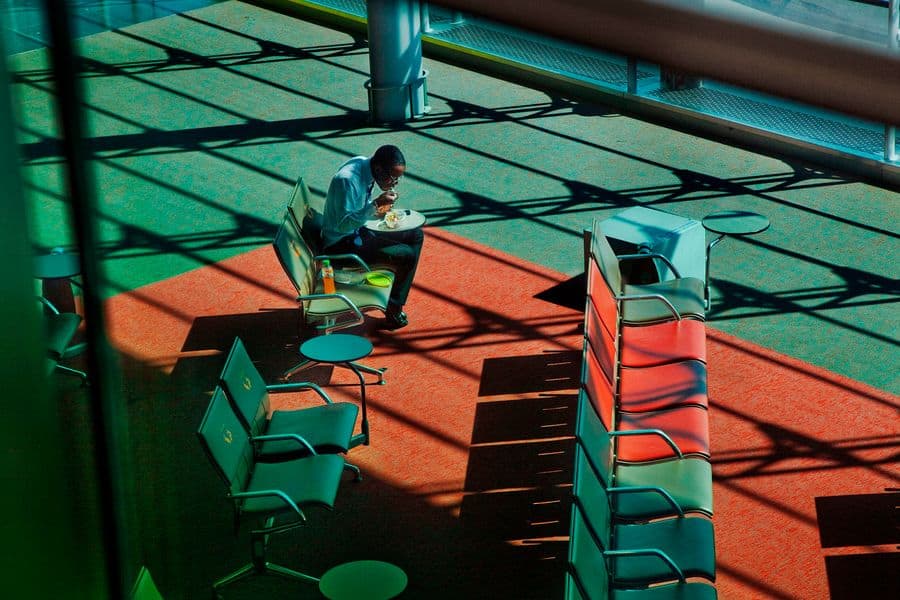 Richard Misrach
Page Gallery exhibits a few large-format photographs, including an iconic work from California-based contemporary photographer Richard Misrach.
Richard Misrach's photograph captures a startling scene of an old-school diner standing alone amidst the barren Bonneville Salt Flats in Utah. The image is a surreal snapshot that suggests the staple of human presence in the most inhospitable places.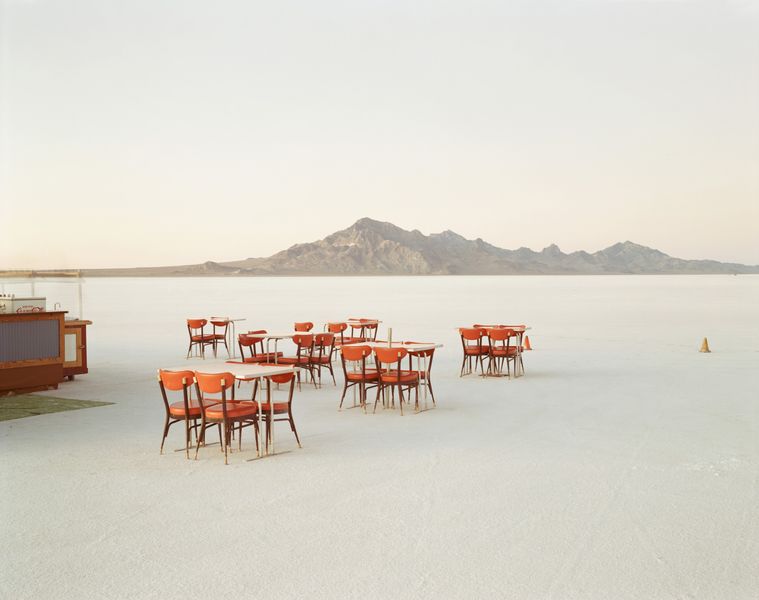 Relevant sources to learn more
Read more articles from Artland Magazine
Fotografiska Berlin – Berlin's new Photography Museum
Photographers Who Used Color in Innovative Ways
Small-Town American Life Illuminated in the Photographs of Gregory Crewdson
The Grainy Textures & Dreamy Atmospheres of Contemporary Impressionist Photography
Female Iconoclasts: The World Through the Lens of Diane Arbus
Other relevant sources:
Explore the website of Paris Photo
Paris, Europe's Former Art Capital, Is Back on Top
Wondering where to start?