10 Artist Biographies Everyone Should Have On Their Shelves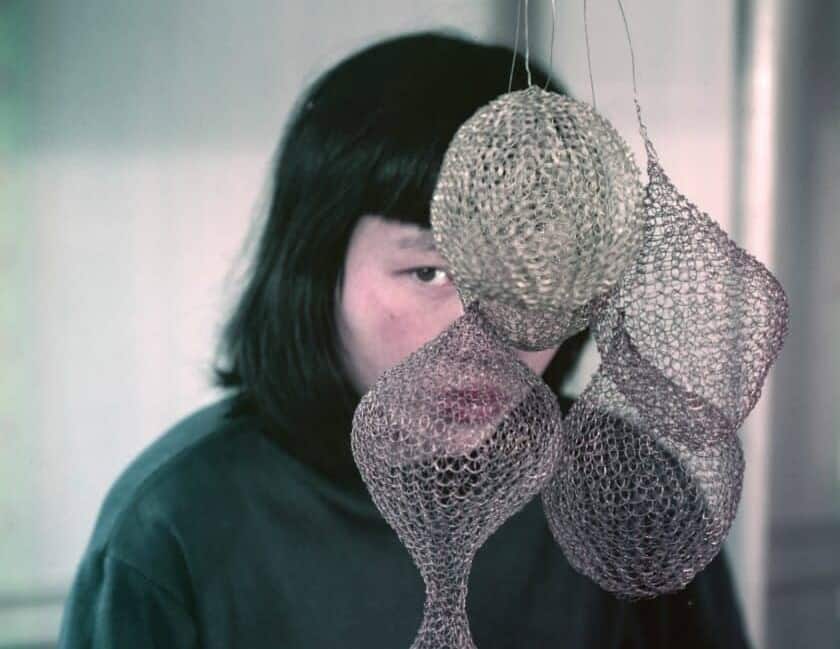 By Adam Hencz
If you are looking for an escape from the news and the noise, try our list of award-winning memoirs and artist biographies to add to your "to-read" shelf.
Our reading list evokes both the artists' inner lives and their connections to their contemporaries and the art scene, whilst others shed light on the complexity of these figures and meditate on existential questions. We spotlight a selection of books drawing from previously unpublished letters and personal notes, through the scandalous '80s New York art scene to never-before-seen interviews and contemplations on the purpose of making art.
Widow Basquiat
by Jennifer Clement, 2010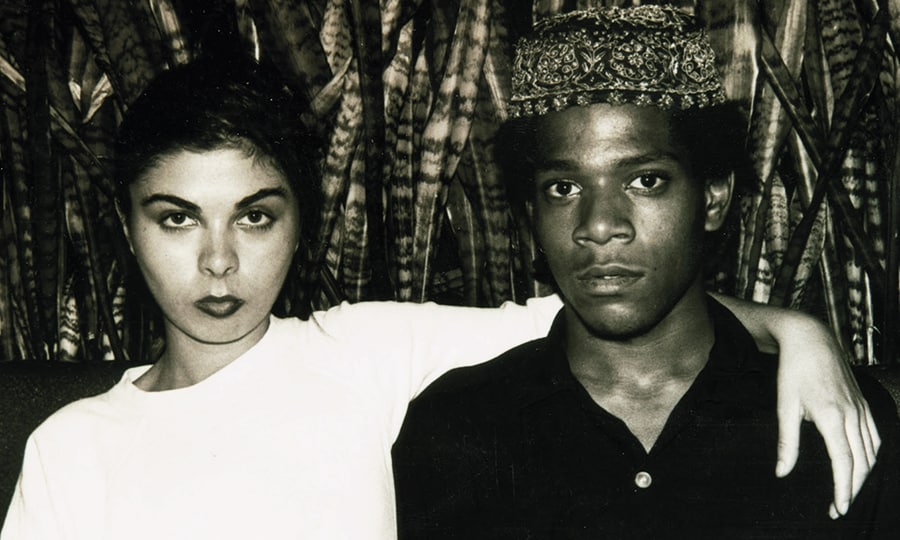 Instead of writing a classic artist biography of Jean-Michel Basquiat, award-winning author Jennifer Clement chronicles her close friend Suzanne Mallouk's love affair with Basquiat in an emotionally resonant prose. Drawing from Mallouk's memories, Clement takes us through the mesmerizing and wild 1980s New York art scene and goes into the pure but often abusive relationship Mallouk and Basquiat had, through the collateral damages of drug habits and suffocating paranoia. In the end, it is the story of Mallouk's life, but also gives glimpses of who Basquiat was through his "widow's" short reminiscent vignettes.
The Diary Of Frida Kahlo
by Frida Kahlo, Carlos Fuentes (Introduction), 1995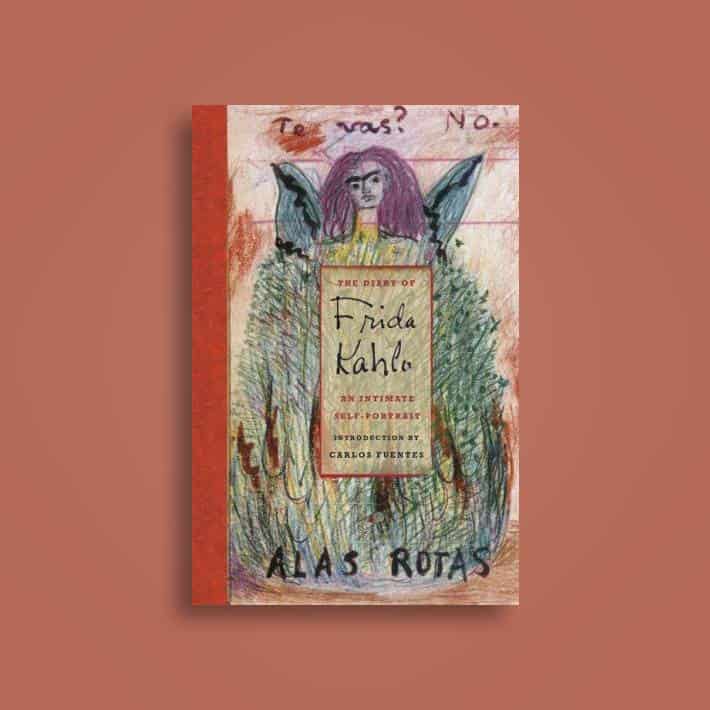 Frida Kahlo kept a haunting journal during the last decade of her life, preoccupied with death, beset by isolation and by an unending round of surgeries from a series of accidents building up to a brutally crippling bus-and-streetcar crash that led to a life of constant pain. Although never intended to be shown to the public, the book begins in the mid-1940s and follows a personal journey via Kahlo's thoughts, poems, dreams, and reflections on her stormy relationship with her husband, painter Diego Rivera.
The Surreal Life Of Leonora Carrington
by Joanna Moorhead, 2017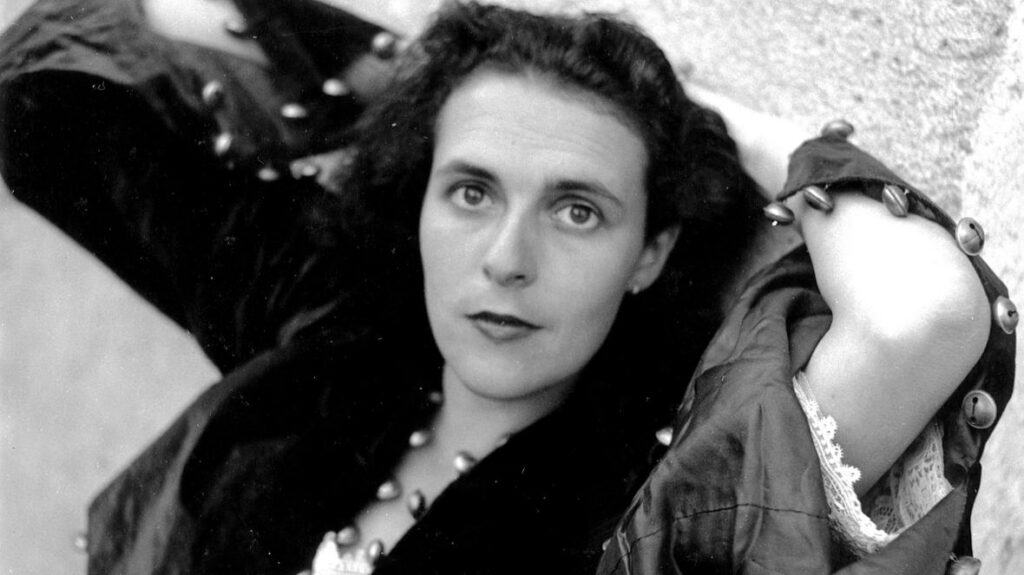 In 2006 journalist Joanna Moorhead discovered that her father's cousin, Prim, who had disappeared many decades earlier, became a famous artist in Mexico. The Surreal Life of Leonora Carrington, published to mark the centenary of the artist and writer, is not simply a biography, but also a spirited account of the author's friendship with her father's famous cousin, who had long refused to return to Britain. The author shares Carrington's contemplation on a life that had taken her from the suffocating existence of a debutante in London through war-torn France with her lover, Max Ernst, to imprisonment in an asylum and finally to the life of a recluse in Mexico City.
The Secret Life Of Salvador Dalí
by Salvador Dalí, 1942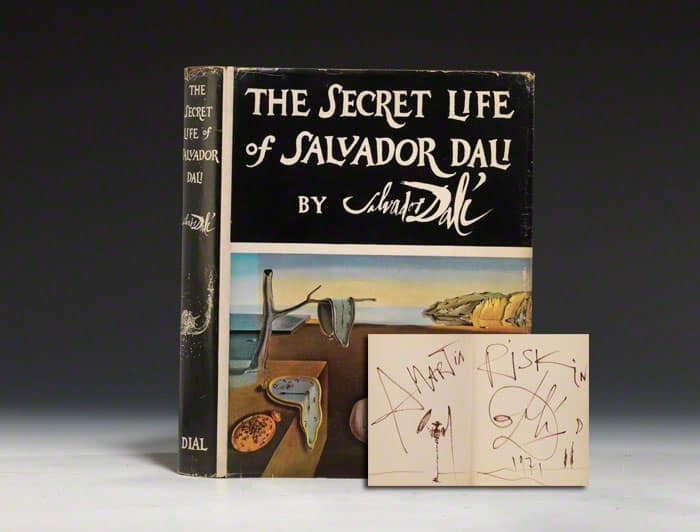 Salvador Dalí was thirty-seven years old when he completed this autobiography. It is an accompaniment to his work and thus surreal, not formulaic. He reveals his passions, fetishes, obsessions, narcissist and sadist confessions. Dalí's self-portrait begins with his earliest recollections and ends at the pinnacle of his earliest successes and his tantalizing chapter titles and headnotes – among them "Apprenticeship to Glory," "Permanent Expulsion from the School of Fine Arts," "I am Disowned by my Family," "My Participation and my Position in the Surrealist Revolution," and "Discovery of the Apparatus for Photographing Thought" – only hint at the compelling revelations to come.
Agnes Martin: Her Life And Art
by Nancy Princenthal, 2015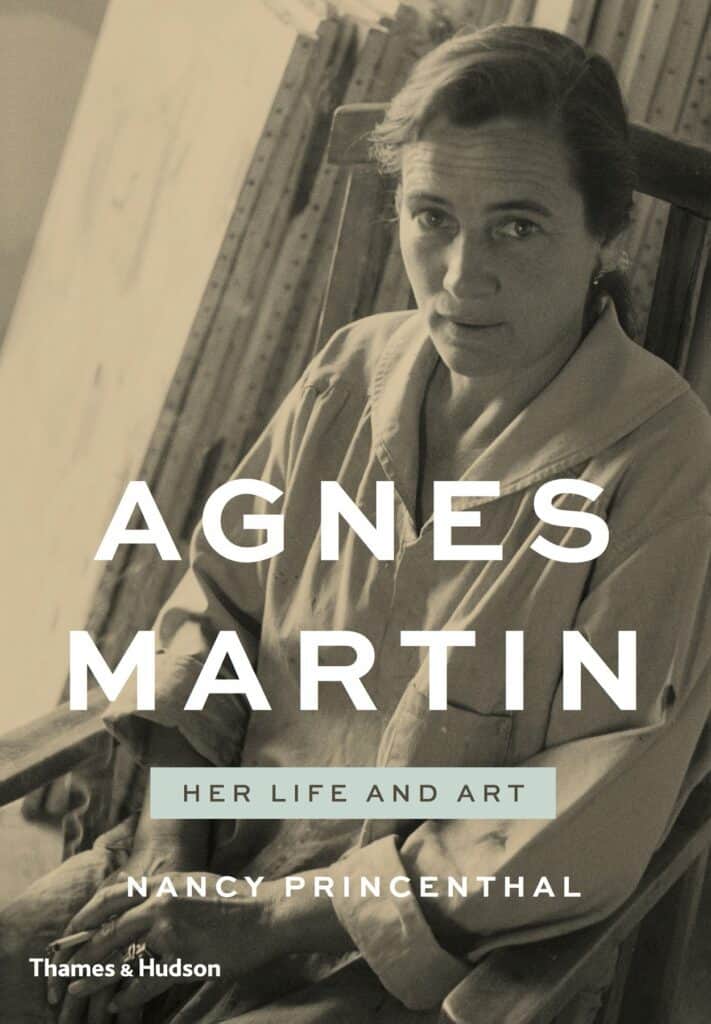 The first full-length biography of Agnes Martin, the influential painter associated with Abstract Expressionism, Minimalism, and feminism, tells the story of a reclusive painter whose art was hailed by critics, but whose personal life suffered from bouts of schizophrenia. The author's painterly prose describing Agnes Martin's artwork really allows the reader to imagine these works of art and, combined with discussions about art theory and art criticism, Princenthal lays a solid foundation for scholar studying of the eccentric painter.
Everything She Touched: Life Of Ruth Asawa
by Marilyn Chase, 2020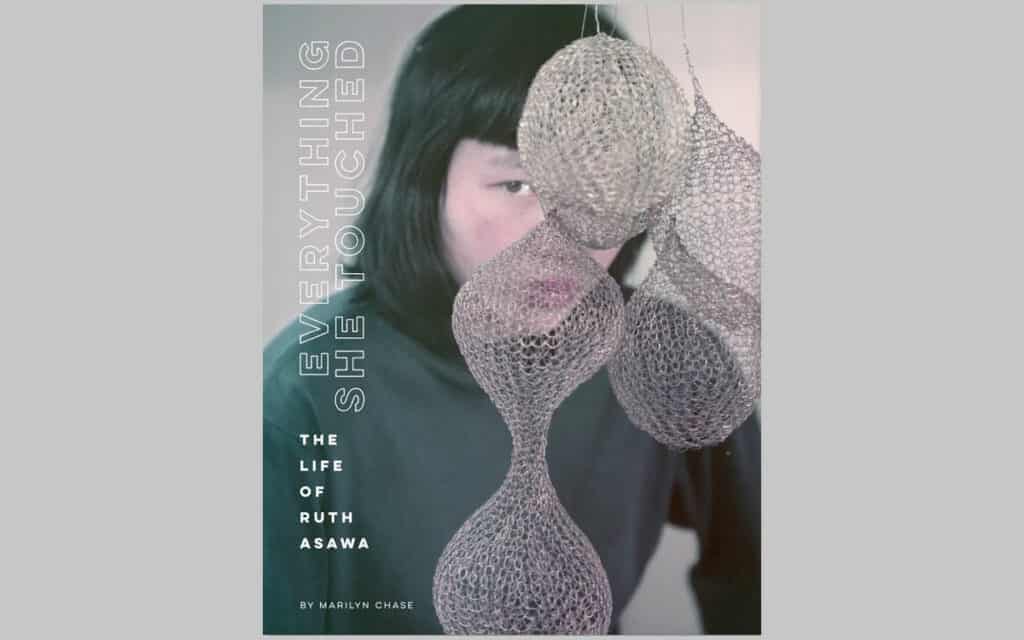 The first comprehensive biography of American sculptor Ruth Asawa examines extensive archives of her work and features medium-format photography by Asawa's close friend Imogen Cunningham, whose installation shots highlight how Asawa challenged conventional notions of material and form, revealing the emotional life and personal trials of a visionary, civil leader. Marilyn Chase draws on original interviews with many who knew the artist closely and quotes heavily from her courtship with Albert Lanier, her partner in love and work for more than 60 years.
Voices In The Mirror: An Autobiography
by Gordon Parks, 1990
Gordon Parks' autobiography Voices in the Mirror traces the American photographer's difficult early life in Minnesota working at menial jobs and riding streetcars all night to escape the cold, through the ghettos of Rio and Harlem and the glamour of Paris to becoming the first black photographer at Vogue and Life. Refusing to surrender to despair, he instead transformed his experience of poverty and racism into a creative force. Parks' work as a photographer, Hollywood screenwriter, director and novelist brought him into direct contact with acclaimed figures of his age, becoming a confidant of civil rights leaders and a journalist of artists and world celebrities. Parks weaves tales of "Ingrid Bergman and Roberto Rossellini; of the Muslim and African American icons Malcolm X, Elijah Muhammad and Muhammad Ali; of the young militants of the civil rights and black power movements; and of the tragic experiences of the less famous, like the Brazilian youngster Flavio, combine to form an unforgettable story."
Just Kids
by Patti Smith, 2010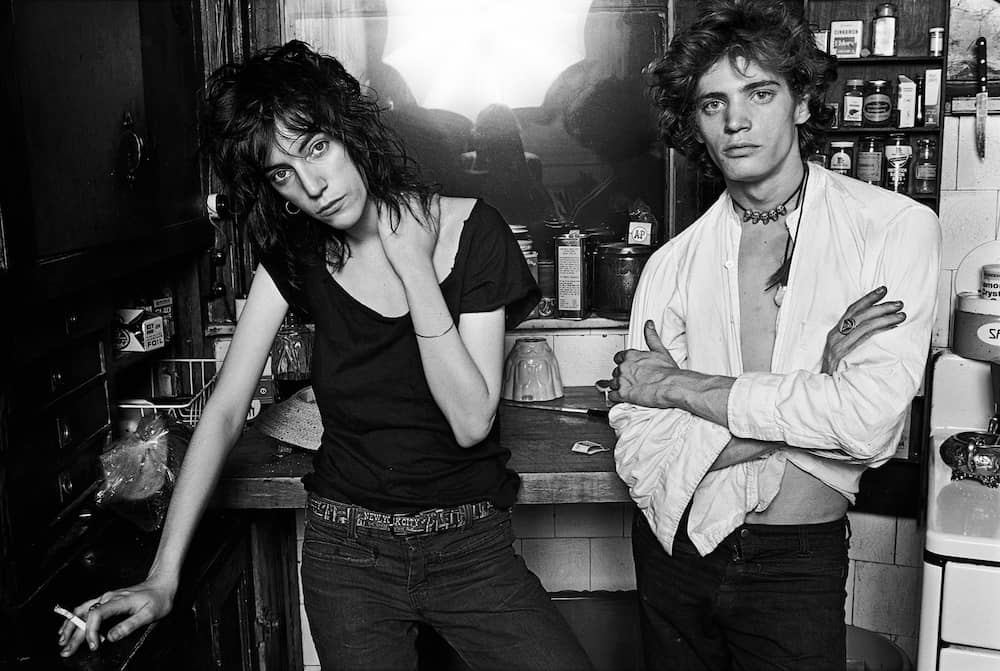 The renaissance woman of the punks, Patti Smith published a bestselling memoir about her complicated but enduring relationship with the photographer Robert Mapplethorpe, from their poverty engulfed beginning, through the 1960s and '70s, when both artists came of age in downtown New York, to Mapplethorpe's premature death in 1989. Smith chronicles her intense life surrounded by the minds that fueled her generation, including Allen Ginsberg, Janis Joplin, William Burroughs, Sam Shepard, Gregory Corso and other luminaries. Nevertheless, the book's importance rests in the story Patti Smith tells of herself, the process of her becoming who she was meant to be.
Georgia O'Keeffe: A Life
by Roxana Robinson, 1991
In order to write this biography, a New York Times Book Review Notable Book of the Year, the author was given the co-operation of the O'Keeffe family and access to the letters between the artist and her circle, especially noted photographer Alfred Stieglitz, who became her husband. Since at the time of the book's first publication, many important documents weren't available to the early 1990s biographers, a new 2020 edition features a new foreword by the author, setting O'Keefe in an artistic context over the last thirty years since the book was first published, as well as unveiling previously unpublished letters of the young O'Keeffe to her lover, Arthur MacMahon. The book also relates the story of Robinson's own encounter with the artist. As interest in O'Keeffe continues to grow among museum-goers and scholars alike, this book remains indispensable for understanding her life and art.
Interviews With Francis Bacon
by David Sylvester, 1975
Offering unique access to the thought, creative process, work, and life of one of the creative geniuses of the twentieth century, this book contains eight different interviews which art critic David Sylvester did with Bacon during the span of 25 years.
As a meditation on the nature and purpose of making art, the book has been widely influential not only among artists but also among writers and musicians including David Bowie, who named it among his favorite books.