Articles and Features
A Guide to Abstract Art
By Alice Godwin
From the feverish drips of Jackson Pollock to the geometric shapes of Piet Mondrian, the story of abstract art through Western art history is one filled with twists and turns. Abstraction is one of the myriad styles that make up the landscape of contemporary art. But to understand how abstraction has evolved, it is essential to start from the beginning.
What is Abstract Art?
The definition of this artistic style is rooted in the representation of reality (or lack thereof!). Abstract artists exchange a faithful depiction of the world for a constellation of forms, colors, and gestures that together, conjure an intangible landscape of emotion and sensation.
A Short History of Abstraction
The history of abstract art painting and sculpture is impossible to map as a linear progression. Instead, this dynamic movement has stopped and started, splintered, and sparked entire rebellions against itself.
The Camera & Pioneers of Abstract Art
One of the crucial events in the tale of modern abstract art was the birth of photography in the early 19th century. For the first time, anyone who possessed a camera had the ability to capture the visible world. The function of art was forever changed; artists were no longer the custodians of reality, but explorers, free to tread the unknown paths of form and color with abandon.
J.M.W Turner's transcendent vistas abstracted land and seascapes into a sublime suggestion of nature. Claude Monet and the Impressionists rebelled against academic painting in pursuit of the effects of light and atmosphere. Pablo Picasso and Georges Braque deconstructed reality by harnessing multiple viewpoints within a single Cubist work of art. Each of these movements paved the way for the eruption of abstraction that would occur in the 20th century, heralded by the crisis of the First World War.
The Early 20th Century Avant-Garde
With the turn of the century, abstraction took its place at the forefront of the avant-garde, challenging the status quo of representational art. In a letter to his gallerist, the Russian artist Wassily Kandinsky claimed he had made the first ever abstract picture in 1911. In fact, the Swedish artist Hilma af Klint had beaten him to the punch, making her first radical abstract art paintings in 1906, years before Kandinsky would rid himself of representational content. Af Klint's beguiling works spoke to a symbolic world of enigmatic forms and colors, which she claimed were inspired by the guiding hands of spirits.
Kazimir Malevich's The Black Square (1915) epitomized the revolution of abstraction at this moment. With its haunting simplicity, The Black Square marked a return to zero hour and was unveiled at The Last Exhibition of Futurist Painting 0.10 in St. Petersburg as if it were a Russian Orthodox icon. Both Malevich and Kandinsky were pioneers of Non-Objective Art, which was devoid of any reference to the visible world. Piet Mondrian would similarly distill his art into an array of horizontal and vertical lines in primary colors, described as "the plastic expression of true reality."
The Rise of Abstract Expressionism Art
In the 1940s, another critical language of abstraction appeared in New York City, which shifted the center of the art world's gravity across the Atlantic. Jackson Pollock, named the greatest living painter in the United States by Life Magazine in 1949, pioneered an explosive method of dripping and splashing paint onto raw canvas laid on the floor. These gestures were an outpouring of the self, filled with poetic spontaneity. Rather than taking inspiration from the forms and hues of nature, Pollock declared: "I am nature." Pollock and the other titans of Abstract Expressionism—Franz Kline, Arshile Gorky, and Willem de Kooning—gathered nightly at the Cedar Tavern in downtown Manhattan to discuss this new approach to abstraction.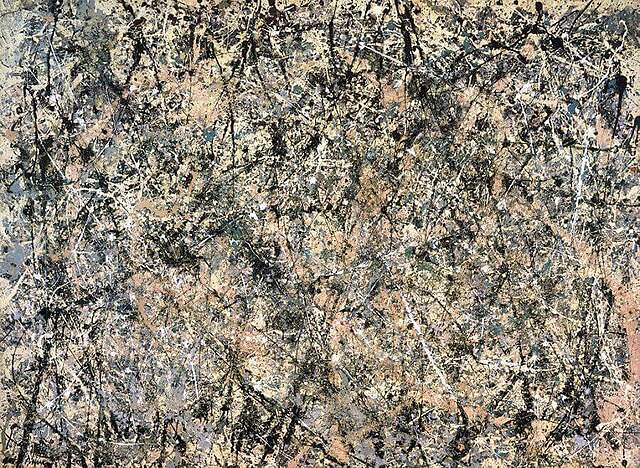 Riotous gestures gave way to a second phase of Abstract Expressionism in the 1950s, which harnessed the expressive potential of color. Helen Frankenthaler's soak-stain technique of pouring paint over unprimed canvas laid the foundations for a generation of Color Field painters, including Kenneth Noland, Sam Gilliam, and Mark Rothko. These artists conjured magnificent fields of color, in which figure and ground were one. Rothko enveloped the viewer in such an intense encounter with color that his paintings could bring them to tears.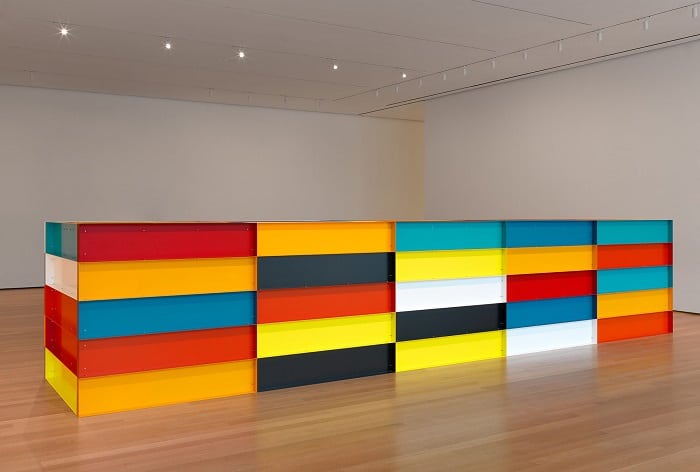 By the 1960s and 1970s, an abstract minimalist art style of purity and order had emerged, rooted in the lessons of Malevich. Carl Andre, Dan Flavin, Donald Judd, Frank Stella, and Agnes Martin viewed art as possessing its own reality, rather than imitating another. Amongst the most famous abstract art of this period was Andre's arrangement of bricks and Flavin's neon works, as well as Judd's rectilinear structures.
Abstraction & Contemporary Art
The identity of abstract art has continued to evolve into the 21st century. Artists such as Albert Oehlen and Christopher Wool pull apart the traditions of abstract art and embrace new technologies that test the very boundaries of what a painting can be. The future of abstraction is impossible to predict. But abstract artists will undoubtedly continue to plumb the depths of emotion and experience that lie beyond the visible world.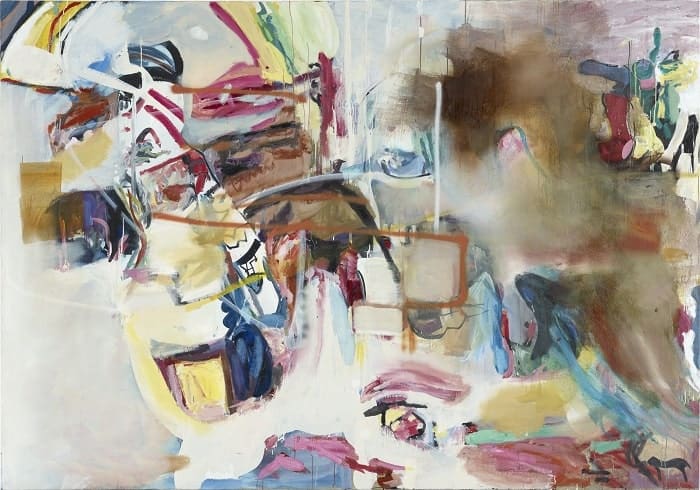 Collecting Abstract Art
Abstract works of art possess a vast appeal for collectors, who are able to infer their own meanings from their fabric of form and color. From radiant prime tones to the more restrained palettes of black and white, examples of wall abstract art can be found to suit any home decor.
To date, the most expensive painting of abstract art is Willem de Kooning's Interchange (1955), sold privately in 2015 for $300 million, followed by Jackson Pollock's Number 17A (1948), which also was sold privately in 2015 for $200 million. The market continues to thrive, as historic abstract artists once overlooked are now brought into the light. Most notably, the works of women and Black artists, have received growing recognition in recent years, including Joan Mitchell, Alma Thomas, Howardena Pindell, Lee Krasner, Stanley Whitney, Frank Bowling, and Jack Whitten. As galleries and auction houses continue to bring abstract art for sale, taste for this pivotal movement in the history of art remains robust.
.
Relevant sources to learn more
Discover abstract art for sale on Artland
Learn more about the art movements that had a crucial role in the development of abstract art:
Symbolism
Impressionism
Post-Impressionism
Fauvism
Expressionism
Cubism
Constructivism
Suprematism
De Stijl
Bauhaus
Abstract Expressionism
Op Art
Minimalism
Keep reading on Artland Magazine
Rethinking Abstract Expressionism: read about the Ninth Street Women
Line Art. Follow where it leads
Learn about Op Art
Wondering where to start?